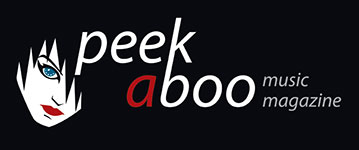 like this book review
---
PETER HOOK
Unknown Pleasures
Book
[90/100]

29/10/2014, Paul PLEDGER
---
To give you an idea of just how riveting Peter Hook's second book in as many years is, I've just got to the bit where Joy Division have just contributed two tracks to the very first Factory Records EP and Hook and his band mates have been assigned the very 'DIY' task of folding sleeves and inserting records into covers, as part of the label's tradition of getting the artists involved. It's taken me a few days to get to this chapter (again - I'm on a second scan through), one of many descriptive sections of an altogether worthy read.
So far, so good - as you can imagine, Peter Hook's book is as detailed as you could expect and, in the author's words, 'only us lot know what really happened'. That 'lot' means his Joy Division band-mates, roadies, promoters and other musicians, although sadly some other witnesses at the time, such as singer Ian Curtis, label-boss Tony Wilson, manager Rob Gretton (larger-than-life and a tour-de-force) and producer Martin Hannett (just larger than life) can no longer speak. Despite this, Hook's story is a blend of the human, the warm, the humourous, the frustrated, the guilty (about Ian's illness and their collective failure to spot 'the signs') and the approachable. In places, it isn't an easy read, but it is easy to read.
With no axe to grind with anyone involved in Joy Division's formation, success and prematurely enforced termination, Hook's narration is rather like chatting to a mate down the pub. You can tell how passionate the man is about his craft and how proud he remains about one of Britain's most influential bands of the 20th, and encouragingly, 21st centuries - and so he should be. Films have been made, documentaries have been produced and many, many onlookers have been interviewed about the group, a testament to the legacy left behind, but it's the band-members who are best-placed to remark on past glories.
Until (or 'if') Sumner, Morris etc release their biographies, Hook's might be the best bet yet for accuracy. Sure, there's plenty of pre-JD insights and observations that only he could shed light on - growing-up, working for Butlins (in Clacton in the kitchens) and getting his first bass - but the meat and veg of the book begins to kick in just as the band recruit their new drummer, Steve Morris. The rest, as they say, really is very fascinating history. Mind you, given recent events, you can imagine how tasty the New Order book will be, if it sees the light of day.
This review also appeared on Flipside Reviews
Paul PLEDGER
29/10/2014
---