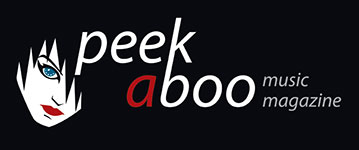 like this cd review
---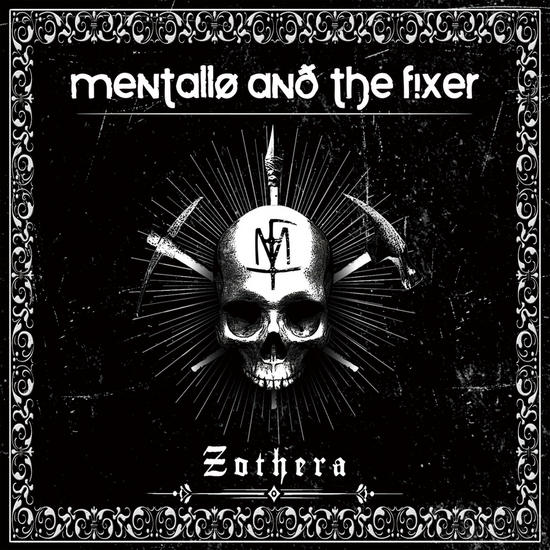 MENTALLO & THE FIXER
Zothera
Music
•
CD
EBM
•
Electro
•
Electro Rock
[86/100]

Alfa-Matrix
29/10/2014, Benny CALUWE
---
Besides two villains from the Marvel Comics-universe, Mentallo and The Fixer is also a long running dark electro project from Austin, Texas. Alfa Matrix now releases Zothera. This title refers to the era when they were members of the prestigious Zoth Ommog-label: notorious for artists such as X Marks The Pedwalk, Leaether Strip, Pankow and FLA.
Zothera contains the remastered albums Revelations 23 and Where angels fear to tread. The 3rd disc Apocrypha compiles some rare and previously unreleased tracks. Mentallo &The Fixer was still a duo then. Dwayne Dassing left the project in 1999, while his brother Gary Dassing went solo.

The sophomore album Revelations 23 was released in 1993. It solidified the band's multi-layered and sometimes rather complex sound that is built on hard cutting sequencer rhythms and pulsing beats topped with abrasive distorted vocals and samples. You could say that there are influences from both Front Line Assembly and Skinny Puppy. The album that is filled with anger and bombast opens strong with Ancient languages. Other outstanding tracks are Rapid Suffocation, Legion f Lepers, Inhumanities and my personal favourite Grim Reality.

Where angels fear to tread followed in 1994. Although there are no major changes in style, you could say WAFTT is more refined and polished than its predecessor. Due to the more frequent use of dark gothic overtones WAFTT sounds less aggressive and more melancholic than R23. My personal favourite Sacrilege shows what the band is capable of, it's a brilliantly crafted track. Other excellent tracks that combine pulsing beats, melancholic synths and awsome percussion are Decomposed, Abominations unleashed, Ruthless (with samples from Blade Runner) and Afterglow (I can't help snarling along: "Actions speak louder than words, sometimes the truth hurts! So accept it for what it's worth but never give up the search").
Other tracks worth mentioning are the instrumental Battered states of Euphoria and Coward (submerged) with samples from the famous words "Now I become death, the destroyer of worlds". This quote comes from professor Oppenheimer, the so-called father of the atomic bomb. He's the creator of the "little boy" (dropped on Hiroshima) and "fat man" (the one on Nagasaki).

Although they are 20 years old, both albums do not sound outdated at all. Many tracks pass the 7 minutes-line, but do not bore for one second. Many Mentallo And The Fixer lyrics refer to the Bible. There's also a lot of social criticism in their songs. Where some EBM-projects tend to glorify militarism, this band speaks about the horrors of war and senseless violence.

As a bonus there is a compilation of rare and unreleased tracks included. Besides some mixes of songs that were mentioned before, Apocrypha also features some alternative versions from tracks that appeared on the albums Continuum (1995) and Burnt Beyond Recognition (1997). With When worlds collide (the wicked radio mix sounds wicked indeed!) and Telepath their debut No rest for the wicked is also represented. Apocrypha also reaches their high standards, with False prophets (shotgun messiah mix) being a favourite.

Tracklist:
CD1: Revelations 23
1. Ancient languages
2. Legion of Lepers
3. Fusion mutation
4. Pulse hemorrhage (lesionary mix)
5. Rapid suffocation
6. Amplitude interference
7. Inhumanities
8. Cerebral static overdose
9. Soaked with blood (THC edit)
10. Grim reality
11. Scum of the earth (bloody)
12. Bleek seclusion
13. Decomposed (Grimpen Ward remix)
CD2: Where angels fear to tread
1. Gargantua
2. Decomposed (trampled)
3. Sacrilege
4. Bring to a boil
5. Virtually hopeless
6. Coward (submerged)
7. Ruthless
8. Afterglow
9. Battered states of euphoria
10. Abominations unleashed
11. Dead days
12. Atom smasher
13. Power struggle
14. Sacrilege (Grimpen Ward)
CD3: Apocrypha
1. When worlds collide (wicked radio edit)
2. Telepath
3. Doomsday accelerator (Los Alamos mix)
4. Continuum
5. Rapid suffocation (lesionary mix)
6. Sacrilege (Angel of Death mix)
7. Battered states of euphoria (acoustical)
8. Power struggle (tribulation)
9. Natalia (cen-tex edit)
10. Murderers among us (Grimpen Ward radio edit)
11. Decomposed (Return to Grimpen Ward)
12. Other world technology (plutonium trigger mix)
13. Abandon all hope (magi mix)
14. Lightyear (cosmo mix)
15. False prophets (Shotgun Messiah mix)
16. Crypto Anarchist (Martyr mix)
Benny CALUWE
29/10/2014
---