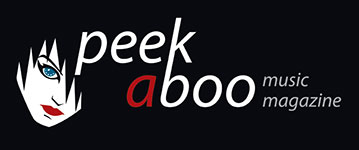 like this cult movies review
---
GERARD PIRES
Taxi
Movie
•
Cult movies
Action
[59/100]

Second Sight
28/10/2014, Didier BECU
---
Second Sight is a British label that is specialized in releasing cult movies on restored Blu-ray's. This time they opted for the French action comedy Taxi. At least we're happy that we're not having the dreadful Queen Latifah-vehicle from 2004 in our hands. But then again, you really can't say the original is a masterpiece either. At contrary: it's funny, but also stupid and quite dated.
Well, that's of course a typical thing to say if it comes to Luc Besson. A typical element from his movies is that they're dumb, and only about violence and car chases. Well, sometimes he can come up with something good, just think of Lucy, but most of the time you better avoid him. It took the Parisian one month to come up with this story. That's quite a long time as a ten year old kid probably manages to pen this down in one day. But okay, who are we to say that the world is wrong, right? In the end the public loved Taxi and there were three sequels made about the adventures from taxi driver Daniel Morales (Samy Naceri) who races with his upgraded Peugeot 406 through the streets of Marseille. In this first chapter the police is requesting his help as the port city is visited by German criminals (included with all the dumb clichés you can imagine).
There are a lot of gunshots, many car chases, but just no acting around. Samy Naceri is perfect to play the douchebag that Daniel is. The only positive point is the appearance of a very young Marion Cotillard who is performing one of her earliest roles, for the rest you can categorize Taxi as the usual Besson-garbage.
For the fans (and they surely exist!), Taxi is now out on Blu-ray.
Technical specifications:
Format: PAL
Language: French
Subtitles: English
Region: Region B/2 (Read more about DVD/Blu-ray formats.)
Run Time: 86 minutes
Didier BECU
28/10/2014
---
Second Sight is een Brits label dat regelmatig oudere cultfilms in een (vaak knappe) gerestaureerde versie op Blu-ray gooit. Deze keer was het de beurt aan Taxi. Gelukkig voor ons gaat het niet om het Queen Latifah-vehikel uit 2004, wel om het bedenksel van Luc Besson. Nu ja, dat betekent evenwel niet dat het om een meesterwerk gaat. Integendeel.
Af en toe vloeit er wel iets goeds uit Besson's pen (onlangs was Lucy daar een mooi voorbeeld van), maar meestal gaat het louter om domme geweld- en achtervolgingsscènes. De Parijzenaar bedacht het script in minder dan een maand tijd en dat is eigenlijk tamelijk veel voor zo'n debiel verhaal, een kleuter klaart het wellicht op een dag. Maar goed, het publiek besliste er blijkbaar anders over, want er werden drie sequels gedraaid over de avonturen van taxichauffeur Daniel Morales (Samy Naceri) die met zijn opgefokte Peugeot 406 door de straten van Marseille raast. In het eerste deel worden zijn rijkunsten gebruikt om een Duitse gangsterbende (met alle mogelijke clichés inbegrepen!) te klissen. Er wordt zeer veel geschoten, nog meer gereden, maar veel te weinig geacteerd. Samy Naceri is ideaal gecast om de oetlul van dienst te spelen. Het enige lichtpunt in deze Franse rotzooi is een piepjonge Marion Cotillard die een van haar eerste rollen speelde, voor de rest is Taxi gebruikelijke Besson-rommel.
Voor de fans (en die zijn er natuurlijk altijd!) is er vanaf nu dus de Blu-ray.
Technische specificaties:
Taal: Frans
Ondertitels: Engels
Regio: Regio B/2
Lengte: 86 minuten
Didier BECU
28/10/2014
---
---