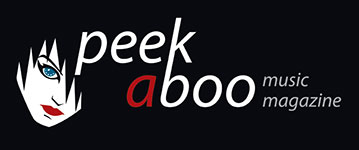 like this movie review
---
JAMES WAN
Fast & Furious 7
Movie
Action
[77/100]

Universal Pictures
23/08/2015, Didier BECU
---
When Rob Cohen (director of Dragonheart ) had the idea to make a film about street racing , there was nobody who suspected that Universal got its most profitable franchise ever. The idea seemed like a carbon copy of the Bruckheimer production Gone In 60 Seconds. The Fast & The Furious was more successful than the film with Nicolas Cage. The film about a cop who infiltrates in a street gang, became bigger with each sequel, even though Vin Diesel refused to play in the first sequel (in his own words, because 2 Fast 2 Furious was a stupid title). In the third part, that takes place in Tokyo, the whole crew came together again, so the never ending tale about muscle cars could begin…
The franchise was a kind of lifestyle for a whole generation, even though it remains difficult to understand why someone gets excited about shiny chrome. The film series was also something like James Bond, in the sense that every sequel is a guarantee for success and that every Hollywood director wants to direct an episode. The announcement that James Wan was the new director, let some eyebrows frown, but this mystery was quickly overshadowed by the tragic death of Paul Walker on 30th November 2013. The street car icon crashed against a tree as a passenger in a Porsche car. How more tragic (or is it cynical?) cqan it be? Everyone was confused, because how to continue if you're in the middle of a very expensive film and your main actor dies? There were many options. Some said it was better to stop the whole thing, but eventually the whole crew decided to continue. Officially because "Paul Walker would have wanted it that way", but everyone knows that the real reason is that the makers could still gain lots of money with this franchise. And let us be honest, Vin Diesel will never end up in a bigger movie than this! Of course you notice at the end that Paul Walker's face is no longer in close up an that old images were used and altered, but the result remains astonishing. It is indeed strange to see that an actor doesn't have to be alive to star in a Hollywood production.
Everyone knows that the Fast & Furious fans attach little importance to the story. They want to see fast cars, pretty chicks and the most insane stunts. That seems simple on paper, but in reality it's a hellish job for the creators, because every movie has to outdo the previous one. James Wan may have been a risk, but in the end he has given the producers what they were asking for, as this seventh sequel is probably the best when it comes to stunts. You have to accept that cars can fly or that they simply drive from one building to another (in the air!) without falling down!
Dominic Toretto (Vin Diesel) and Brian O'Conner (Paul Walker) want to put an end to their wild life. Dominic is seeing his girlfriend Letty Ortiz (Michelle Rodriguez)again, who has amnesia and doesn't even know that she was behind the wheel once, while Brian dreams of a family life with Mia Toretto (Jordana Brewster). That plan will fail because Deckard Shaw (Jason Statham), an MI6 agent, wants to avenge the death of his older brother Owen Shaw. Shaw is an agent like James Bond and not easy to catch. The CIA agent Petty (Kurt Russell) knows a method. The Russians have kidnapped Ramsey (Nathalie Emmanuel), a lovely lady who is the inventor of the God's Eye program, with which every person can be traced. The Fast & Furious gang must free Ramsey, in return they use the program so that they can detect Deckard!
As a blockbuster Fast & Furious 7 is perfect. The story is of course quite stupid and you have actors who can't act, but in this movie they're just perfect! Our verdict ? Excellent, but don't try it at home!
Didier BECU
23/08/2015
---
Toen Rob Cohen (de regisseur van Dragonheart) bij Universal met het idee aanklopte om een film over straatraces te maken, was er niemand die vermoedde dat de studio daarmee zijn meest winstgevende franchise in handen kreeg. Het idee was voor de studiobonzen niet meer dan een doorslagje van de Bruckheimer-productie Gone In 60 Seconds. Een foute inschatting, want The Fast & The Furious bleek een veel groter succes dan de film met Nicolas Cage. De film over een agent die in een straatbende infiltreert, werd met ieder vervolg grootser, ook al weigerde Vin Diesel om mee te spelen in de eerste sequel (naar eigen zeggen omdat hij 2 Fast 2 Furious een veel te domme titel vond). In het derde deel, dat zich in Tokyo afspeelt, kwam de hele crew opnieuw samen, waarmee het sprookje definitief uit zijn voegen was gebarsten.
De franchise werd voor een hele generatie een soort van levensstijl, ook al blijft het moeilijk voor een groene jongen zoals ik om te begrijpen waarom iemand opgewonden raakt van blinkend chroom. De filmserie werd ook zoiets zoals James Bond, in de zin dat iedere sequel een garantie op succes is en dat iedere Hollywoodregisseur ervan droomt om een aflevering te mogen draaien. De mededeling dat James Wan de nieuwe opdracht kreeg, deed heel wat wenkbrauwen fronzen (een horrorregisseur?), maar dit mysterie werd vlug overschaduwd door de tragische dood van Paul Walker op 30 november 2013. Het icoon van een generatie, die met fierheid tegen een ongeoorloofde snelheid door de straten schuurt, knalde zelf als passagier met een Porsche tegen een boom. Tragischer (of is het cynischer?) kan het niet. Iedereen zat met de handen in het haar, want hoe ga je verder als in een peperdure film middenin de opnames de hoofdacteur overlijdt? Er waren heel wat speculaties, op bepaalde momenten was er zelfs sprake om het hele boeltje op te doeken, maar uiteindelijk besloot de hele crew om door te doen. Officieel is dat omdat "Paul Walker het zo zou hebben gewild", maar iedere snuggere mens weet dat dit gewoon is omdat er met deze franchise nog massa's geld valt te verdienen. En laat ons ook eerlijk zijn, met welke film kan Vin Diesel nog zo veel poen binnenrijven als met deze ode aan de auto's? Natuurlijk merk je op het einde dat het gezicht van Paul Walker niet meer in close up komt en als dat wel het geval is, dan zie je ook dat het om oude beelden gaat die zijn aangepast, maar het resultaat blijft verbluffend en het is een vreemd bewijs dat een acteur eigenlijk niet moet leven om te kunnen schitteren in een Hollywoodproductie.
Je kan er veel vragen bij stellen, maar iedereen weet dat de Fast & Furious-fans maar weinig belang aan het verhaal hechten. Zij willen snelle auto's zien, knappe meiden en de meest waanzinnige stunts. Zoiets lijkt eenvoudig op papier, maar in werkelijkheid is het een helse job voor de makers om deze vraag te realiseren omdat iedere film de vorige moet overtreffen, want één kink in de kabel kan ervoor zorgen dat de hele winstgevende franchise in duigen valt. James Wan was misschien een risico, maar uiteindelijk heeft hij de producers waar voor hun geld gegeven, want deze zevende sequel is waarschijnlijk de beste als het op stunts aankomt. Je moet wel aanvaarden dat auto's kunnen vliegen of dat ze gewoonweg van het ene flatgebouw naar het andere (door de lucht!) kunnen racen zonder dat ze de straatstenen raken, maar als je daartoe in staat bent, dan is deze zevende film een voltreffer van formaat. Dominic Toretto (Vin Diesel) denkt net Brian O'Conner (Paul Walker) dat ze maar beter een punt achter hun wilde leven zetten. Dominic papt weer aan met zijn liefje Letty Ortiz (Michelle Rodriguez), die wegens geheugenverlies niet eens weet dat ze ooit nog achter een stuur zat, terwijl ook Brian met Mia Toretto (Jordana Brewster) van een familieleventje droomt. De kijker weet dat dit plannetje echter niet zal doorgaan, want de eerste beelden die we zien, zijn die van een woedende Deckard Shaw (Jason Statham), een MI6-agent die de dood van zijn oudere broer Owen wil wreken. Shaw is een agent met James Bond-allures, die je niet zo maar in handen krijgt, gelukkig is er CIA-agent Petty (Kurt Russell), die raad weet. De Russen hebben Ramsey (Nathalie Emmanuel) ontvoerd en deze mooie dame is de uitvindster van het God's Eye-programma waarmee je iedere persoon met gemak kan traceren. De Fast & Furious-bende moet Ramsey bevrijden, in ruil mag zij gebruik maken van het programma zodat ze Deckard kunnen opsporen!
Als blockbuster is Fast & Furious 7 zonder meer perfect. Het verhaal is natuurlijk volledig van de pot gerukt en je krijgt zelfs een resem namen die niet eens kunnen acteren, maar als hersenloze spierbundels die alleen maar een gaspedaal kunnen induwen, doen ze het uitstekend. De film duurt bijna 140 minuten, maar dat merk je geen seconde. Wan heeft trouwens voor een krop in de keel gezorgd door de laatste vijf minuten om te zetten tot een ode aan Paul Walker, zelfs al ben je geen fan van de man, blijft het moeilijk om de tranen te verdringen. Ons oordeel? Uitstekend, maar herhaal deze stunts niet zoals een paar randdebielen op de openbare weg!
Uiteraard is deze release het paradepaardje van Universal. Kosten noch moeite zijn gespaard en dat zie je! Het geluid is met een DTS HD-MA 7.1-track overweldigend. De gierende banden lijken uit elke speaker te komen en dus meteen een ideale mogelijkheid om je buu manr te overtuigen van de kwaliteiten van je homecinema. De beeldkwaliteit is ook van een enorm hoog niveau. De auto's blinken, en als je na 140 minuten de racewagens niet meer kan zien, kan je nog steeds naar de konten van de mooie dames gluren. Want jawel, ieder detail is tot in de puntjes verzorgd. Maar had iemand wat anders verwacht?
Zoals te verwachten krijg je heel wat extra op deze disk te zien. Zoals bij alle vorige sequels concentreerde men zich deze keer ook weer meer op de autoliefhebber dan op de cinefiel. Je komt zo wat alles te weten over de diverse auto's en ook wordt iedere grote stunt uitgelegd in de bonusfilmpjes Flying Cars, Snatch And Grab, Tower Jumps, Race Wars en Making Of The Fast Ride. Wat opvalt is dat wie deel wil uitmaken van deze franchise, over een flink pak spieren moet beschikken, want met alleen maar acteertalent red je het niet (wat natuurlijk geen probleem is voor mannen als Dwayne Johnson of Vin Diesel). Het siert regisseur James Wan dat hij van de documentaires geen melige filmpjes heeft gemaakt. De regisseur staat alleen eventjes stil bij Walkers dood in Talking Fast, waarin hij via het gebruik van een groot computerscherm de vele scènes uit de film toelicht. Het is leerrijk voor de ware fan, zo is bijv. de gebruikte auto uit de slotscène Walkers lievelingswagen. Het zijn dit soort weetjes die je in de bonusfilmpjes verneemt en wie geen echte fan van The Fast & Furious is, heeft er geen boodschap aan. Er zijn ook nog wat weggelaten scènes, er is de keuze tussen de bioscoop- en de langere versie, en ten slotte nog een afgrijselijk muziekclipje.
De zevende Fast & Furious is in alle opzichten superieur. Het is geen grandioze cinema, zelfs zeer oppervlakkige, maar in zijn genre eenzaam aan de top.
Didier BECU
23/08/2015
---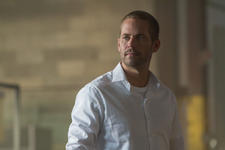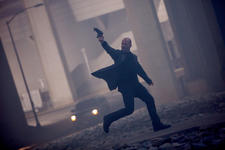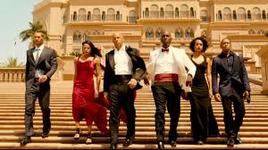 ---