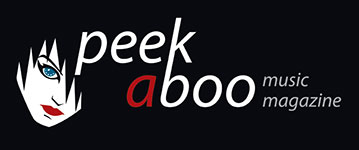 like this digital review
---
PRETTY ADDICTED
It All Stems From Childhood
Music
•
Digital
Cold EBM
•
Dark Electro
•
EBM
•
Electro
•
Electro Rock
•
Future Pop
•
Industrial Rock
[85/100]

11/08/2014, Filip VAN MUYLEM
---
Last time this one surprised me in a good way. Announcing a new album and playing at Alt-Fest created a lot of expectations! The festival was cancelled, so I was left behind with the album...
An out of tune old school piano and the industrial sound set the tone! It felt like Lady Gaga teaming up with Marilyn Manson! The lyrics are not really about happy stuff! 'Scapegoat' is a great clubber with some breaks in it killing a bit the vibe. The vocal assaults are nice.
'Mania' goes on the same vibe, with nice lyrical hooks! 'Into the Abyss' is another fired up track, without any breaks! Same for 'Monkeys In Space', but just with a few more beats and melodic uppercuts. 'Circus of the depraved' is a lot slower than all the rest, again more Lady Gaga-minded.
'Can't Bare To Look' is a bit faster, but the lyrics are more important than the beats! 'See no Future' is an honest kick ass track, one of the best on this album. The vocals are as superb as the beats! It sometimes even sounds as a regular commercial track. 'Filthy whore mouth' is a great rage driven track and perfect for the work out gym! Let your rage go and work it out, spit it out! Love the beats and the lyrics! Yet another highlight!
'KidRave' is a great raver, no clue why this title, but it's a nice one! 'See you on the Other Side' (interlude and regular track): the interlude is a great a capella version, showing off great vocal powers and possibilities! The regular track keeps the great vocals and goes into drum'n bass modus! Lady Gaga is warned, the UK has a great one coming up!
What happened to DWA as record company is my last question, as I saw pledgers were needed to get this one realized? But then: If you can do it on your own without an extern company to back you up...
I had fun with the one I want to call the Black electro/industrial underground version/copy of Lady Gaga!
I know that Pretty Addicted is not happy with this tought, but that is my personal statement... and I'm free to write down what think about it as long as I stay a gentleman...
Filip VAN MUYLEM
11/08/2014
---