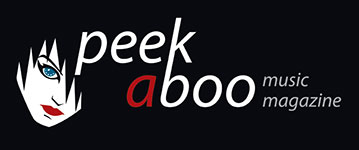 like this cd review
---
PRETTY ADDICTED
Filth
Music
•
CD
Dark Electro
•
Electropunk
•
Harsh
•
IDM (Intelligent Dance Music)
[89/100]

DWA
06/12/2013, Filip VAN MUYLEM
---
Marylin Manson is the first thing that pops up in mind when I see the sleeve. I push the play button and suddenly I get a very club minded sound, the rave has started! Slut Junkie is something that somehow Gunther D has missed on our alternative radiostation Studio Brussel! Love the female voice and the background noises, just as the lovely paino sound! This one is really getting hard and heavy! Let the beat go!
I would F**K Me is yet another nasty raver! Already after 2 songs it's very clear that this band must be on the wanting list of some record companies and festivals! Maybe DJ Hive can tell me another story, but these songs must be on a lot of playlists! Back(Stabbers) In The Twilight Zone is another great song that brings back childhood mixed with sounds from now! This monster rocks and shakes asses like a devil! Love the little twists and change of settings! It's also very nice to hear parts of the original tune!
Wasteman is a bit funny and nice, whilst Clown must be a snare into the direction of a lot of famous ladies like Lady Gaga. It's a bit softer than the rest, but I love the gimmick! Fetisch Factory is less hard than expected, less hardcore, must be that one loves to get it slowly and intelligently! Fear Myself and You Make Me Sick are great songs, for sure the last one belongs to the dancefloor! A real piece of art!
Lipstick Mess is another great F**king footstumping song with nice twists! A must have for DJ's! The grenade has exploded! Beauty in The Chaos - Extended (pEr)Version goes on as where the last one ended! A great song and I start to wander why this one wasn't on the DWA 100 remixes? PCP for the Crackheads is another stumping song, really pumped with PCP!
After this we get 3 remixes by Grendel (I would F**k Me gets an even harder clubsound, a must have for DJ's), Die Sektor (You Make Me Sick gets a more stripped version and more beats and changes into a possible clubhit with the adds of a harsher voice: fingerlicking awesome that is, and finally there's Modulate pumped up version from Beauty in The Chaos, again a great clubber!
Grab that shit! No more comment is needed!
Buy: http://prettyaddictedofficialstore.bigcartel.com/
Follow them on Twitter: http://twitter.com/Pretty_Addicted
Follow them on YouTube: http://www.youtube.com/PrettyAddictedd
Follow them on Tumblr: http://prettyaddictedofficial.tumblr.com/
Follow them on VampireFreaks: http://vampirefreaks.com/PrettyAddicted
And here's the interview:
http://www.peek-a-boo-magazine.be/en/interviews/pretty-addicted/
And go see at the Alt Fest 2014:
https://www.facebook.com/photo.php?fbid=352069481597487&set=gm.406019609535553&type=1
Filip VAN MUYLEM
06/12/2013
---