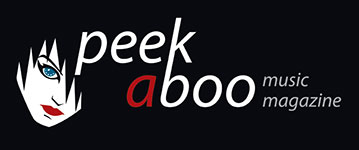 like this concert review
---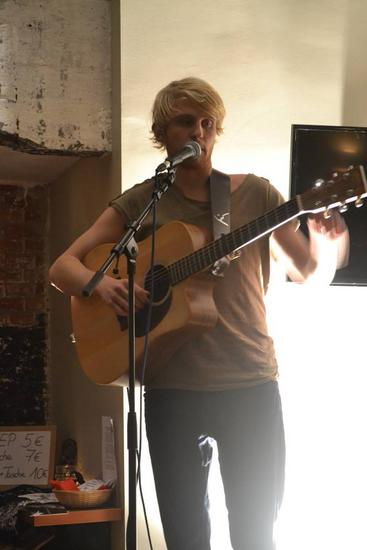 ESBEN SVANE
live in Brussels, 30/11/2013
Concert
Acoustic
•
Indie
•
Singer Songwriter
[90/100]

01/12/2013, Filip VAN MUYLEM
---
To start with Esben Svane is a nice Danish indie singersongwriter, a true bard with a fab voice that can enchant a crowd. I loved the EP (The Sudden Stop) and now I can say that he's on stage even better!
His gig in Brussels was in a cosy hotel with a lot of youngsters and actually with a few fans who already knew his songs. He is completelyalone, with just his guitar on a small stage and one spot behind his back. Back to basics after playing as a drummer in a Danish popband. As he stated in one of his songs, it wasn't his thing and went out from Kopenhagen to find his true self somewhere in the countryside to write songs, just armed with his guitar and magical voice.
During his set of one hour (with a short break in between to talk to the fans, autographing his ep...) he played two songs from other artists (Gone for good from The Shins & Chelsea Hotel from Leonard Cohen) and succeeded in making them his own pearls. One of the songs I didn't knew from the ep was Forest (a nice one about his mother who had a real bad disease, one that can kill and choose to write about it as if she was a forest). Recreation was a great song to end his first set, a bit more up-tempo and really well fuelled. This one will be the first song on his full cd!
My favorite ones from his ep The Sudden Stop, Anywhere In A Paper Boat (this was the final song of his regular set and great to end with), The World Below My Feet (actually a song about smoking weed at young age) and Girlfriends (this was the encore song) really come up great on stage!
I must say it wasn't always easy for Esben to perform as noise was coming up from the bar that was a bit disturbing, but he did what he could to overwin it and turned this evening into a real campfire moment, a magical night, with romance in the air, some heartbreaking moments...This bard knows his job and does it with all his heart! I hope to see him one day in The Botanique or at some other nice place!
Looking forward to get the full cd & see more of him!
Good job!
My review of the new ep:
http://www.peek-a-boo-magazine.be/en/reviews/esben-svane-the-sudden-stop-ep/?viaadmin=1
Filip VAN MUYLEM
01/12/2013
---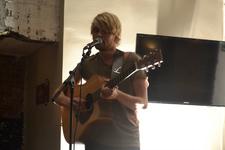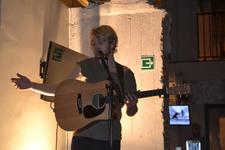 ---