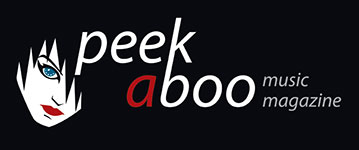 like this cd review
---
FADERHEAD
FH4
Music
•
CD
Ambient Pop
•
Electro
•
Electro Pop
•
Futurepop
[85/100]

Musicnonstop/Storming The Base/ Cop Int.
26/11/2013, Filip VAN MUYLEM
---
To start with, Faderhead sounds a bit strange:. like Robbie Williams goes into our underground culture! This is for sure the case with the first song Bitches all know about my boum, a slow techno/electro song with a sexy sound and dito lyrics.
Self control could be an XP8 song, but the question is: who was the first? It's a false up-tempo song that can be a clubber. Love the funky and kincky sound. Take your fuckin' meds sounds like Robbie on XTC, love the intelligent techno sound! A great clubber! Every day is one less sounds like a slow love song. Could be a romantic song, but I feel it's not that. The sadness and the melancholy feels strong and real. Dancers (feat. Shan Mierez & Shaolyn) is a great single. Love the smooth sound and clubby vibe! Full throttle in club land!
Coffee, sex & cigarettes is somehow a slow one, I expected a more aggressive sound when I read the title...
Free is a great clubber with the typical intelligent techno sound and great vibe! Nice electronic drums. I would have lifted the voice a bit more up and would have given it some more aggressive vocals.
No time to sleep is like the roaring machine: starts fast, slows down, starts, and then slows down. A nice one, with more aggressive vocals (the way I love them). Same story for Pornstar Dead, but here we hear the Robbie Williams-like voice a bit more. What doesn't kill us is a fab song with nice lyrics, a bit slow but still a good one. She's like Rain and Hate is a great title and I love the drive of the song. Somehow this one haunts my head.
Death.Robot.Deconstruction is a great song, love the aggressive sound and the club vibe!
The last song must be for sure a joke, but it's funny: Drunk German Bono (Feat. Brian Glaupner of the Gothsicles). It has something like a rappers delight but sounds pretty groce. A funny song and already a favorite song for a lot of folks.
I just hope nobody will shoot me if I dropped the name Robbie Williams too much. I have to thank XP8 for dropping Faderhead's name in some discussions on Facebook, otherwise I would not have known them and since they are coming to Belgium it's a good timing...
Filip VAN MUYLEM
26/11/2013
---