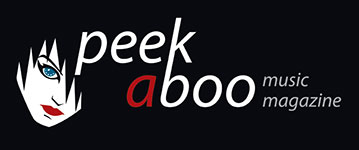 like this article review
---
FADERHEAD
Ten Albums That Changed My Life
Article
01/10/2015, Didier BECU
---
With seven albums in seven years, Faderhead is one of the strongest electro acts. Call it EBM, synt-hpop, EBM or even future-pop: when hearing Faderhead, your body moves! Peek-A-Boo was curious to know the albums that changed Faderhead's life!

1. KREATOR - Out Of The Dark, Into The Light (EP)
This was the first truly heavy album I ever heard. The funny story behind it is that I was asking a friend for something really heavy, because I thought he was listening to hard music. in reality he was deeply into Bon Jovi and to pretend that he was hardcore, he went into a record store and bought the album with the heaviest cover artwork. Then he gave it to me. I loved it. That's how I started listening to heavy metal.
2. MEGADETH - Rust In Peace
If I had to pick something for a lonely island, this would be it. At some point I was able to play the whole record (including about half of the leads) on guitar. I think I've heard every song literally over 1000 times. They simply don't get boring.
3. SLAYER - Decade Of Agression
To me, this is the only Slayer album you need. I'm a huge Slayer fan, but I'm really into the period of Reign In Blood to Seasons In The Abyss and this is like a best of on wich you get all the best songs in live versions that sound better than the actual albums.
4. THE CURE - Disintegration
I once had a girlfriend who was a huge fan of The Cure and that's how I got introduced to them. Recently Disintegration has been playing quite often again in my playlist and has literally replaced all the indie-rock that was there, because it's just better.
5. DAFT PUNK - Discovery
To me the quintessential dance/electro/pop/house record. Songs like One More Time and Harder Better Faster Stronger have influenced Faderhead quite a lot.
6. P.O.S. - Never Better
My favorite hip hop album of all time. Unusual sounds, great flows, no lyrics about bitches and bling. If you never liked hiphop for its posturing, boring beats and shitty lyrical content, then listen to this album. With a lyric sheet in hand.
7. BON JOVI -Slippery When Wet
Any album that has Let It Rock, You Give Love A Bad Name, Livin On A Prayer and Wanted Dead Or Alive on it can easily be classified as the best 80s hardrock album of all time. After almost 10 years we still do vocal warmups with You Give Love A Bad Name before the show.
8. PRO-PAIN - Foul Taste Of Freedom
New York Hardcore that influenced my lyrical cadence and delivery a lot. Great songs, too!
9. F.U.S.E. - Dimension Intrusion
What Kraftwerk is for older people who got into electronica in the 70/80s, F.U.S.E. (aka Richie Hawtin) is for me.
10. MOTORJESUS - Wheels Of Purgatory
Some of the best heavy rock songs that came out in a time when all the greats (Metallica, Motörhead, etc.) were mostly releasing crap.
Didier BECU
01/10/2015
---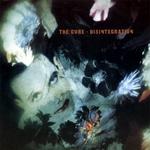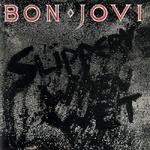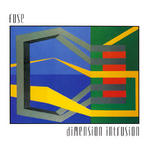 ---