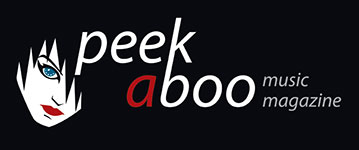 like this concert review
---
LIEN SCHOETERS
Rijmenam, Rijmrock (20/08/2016)
Concert
Acoustic
•
Singer Songwriter
11/12/2016, Mark VAN MULLEM
---
Finally the star of singer-songwriter Lien Schoeters (Mechelen) is slowly rising, and well deserved too. A beautiful voice, great keyboard playing and then those little jewels, aka songs should do the trick.

The chanteuse also has got her own band now, called A Linn Thing. With the band she's playing at the Maanrock festival in Mechelen next week. At the Rijmrockfestival, saturday august 20th, the singer-songwriter played an impressive intimate solo-set at the acoustic stage.

In no time Lien Schoeters gained all of the attention of the audience. The only tools she needed were her beautiful voice, the keyboards, briefly an acoustic guitar and of course the music.

A moving Day by Day was the strong opener of the set. Songs such as Lift A Stone and Good Day proved to be other instant favourites. The audience gladly sang along to the chorus of Your House.

The songs Lien played on saturday are the songs she's playing currently with her band. But also in their acoustic outfit they work perfectly. Not that strange: in the end a good song is a good song, in whatever version it's played, right?

I'm going to try out something new, Lien said and she grabbed an acoustic guitar an then played School of Life, a truly beautiful song with some really strong lyrics.

When Schoeters was saying goodbye to her audience she was told that she had time for one more song. Hallelujah! Lien smiled and said ah, a litle bit more? And she played the song... A Little Bit More. Yet another jewel and a very touching song it is too.

It wasn't the first time I saw Lien Schoeters perform and it surely won't be the last. But again I was impressed by so much beauty. If you have the chance, do check A Linn Thing on Maanrock on saturday august 27th, or when Lien Schoeters is playing a solo gig.

And there's the album to look out for of course...
Setlist:
Day By Day / Good Day / It'll Be What It Is / Meet At Home / Your House / Lift A Stone / School of Life

Encore:
A Little Bit More
Mark VAN MULLEM
11/12/2016
---
Lien Schoeters is in Mechelen langzaam maar zeker en volkomen terecht aan het uitgroeien tot een begrip. Met een prachtig stemgeluid, knap pianospel en liedjes die stuk voor stuk popparels genoemd kunnen worden. De jonge singer-songwriter heeft sinds kort ook een eigen band: A Linn Thing.

Haar band kun je bewonderen op Maanrock, zaterdag 27 augustus. Maar Lien treedt ook nog steeds solo op natuurlijk. Zaterdag 20 augustus maakte de chanteuse op het akoestisch podium van Rijmrock in Rijmenam het mooie weer.

Lien, het klavier, heel even ook de akoestische gitaar, haar mooie warme stemgeluid en de kleine kunstwerkjes die de songs zijn; meer was er niet nodig om de aanwezigen in te pakken en te charmeren die zaterdag.

Al bij de eerste noten van een pakkend Day by Day wist de sympathieke singer-songwriter zonder al te veel moeite te overtuigen. Tot de instant favorieten horen behalve Day by Day zeker ook Lift A Stone en Good Day. De songs die Lien bracht, zijn liedjes die ze ook met A Linn Thing brengt. Aan Your House, vlotjes meegezongen door het publiek, kun je dat misschien nog het beste merken, maar ook ontdaan van alle franjes, staat deze meezinger als een heu.. huis. Dat geldt trouwens ook voor de andere composities. Een sterke song is een sterke song, of niet soms?

Rijmrockers die ook naar Maanrock gaan, zullen een aantal liedjes misschien herkennen en wie weet spontaan meezingen of -neuriën.

Nu ga ik mij aan een experimentje wagen sprak Lien en ze omgorde de akoestische gitaar en zette School of Life in. Wel, dat experimentje mag ze gerust overdoen, ook op de snaren is ze bedreven. Een heel erg mooi lied trouwens, deze School of Life, met een sterke tekst ook.

Wanneer Schoeters eigenlijk al aan het afscheid nemen was, hoorde ze dat ze nog een liedje mocht brengen. Gelukkig maar. A little bit more?, vroeg Lien. En we kregen, toeval of niet, een erg fraai A Little Bit More.

Voor jullie verslaggever was het géén eerste kennismaking met de mooie muziek van Lien Schoeters. Maar ik was wel weer opnieuw onder de indruk.

Check zeker A Linn Thing, aanstaande zaterdag op Maanrock als je je dan vrij kunt maken. Doén!

En dan is het aftellen naar het album van A Linn Thing, en meer optredens natuurlijk, wat mij betreft zowel mét band als solo. Wordt vervolgd!

Setlist:
Day By Day / Good Day / It'll Be What It Is / Meet At Home / Your House / Lift A Stone / School of Life

Encore:
A Little Bit More
Mark VAN MULLEM
11/12/2016
---