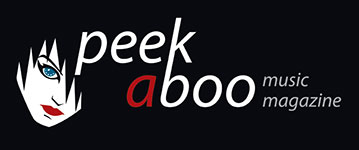 like this cd review
---
EMMA SOLEIL
Time Falls
Music
•
CD
Acoustic
•
Singer Songwriter
[70/100]

Acoustic Seed Records
03/11/2015, William LIÉNARD
---
The American singer-songwriter Emma Soleil (Connecticut, 1998!) was educated as a cellist and a pianist. Her debut album Time Falls contains a collection of compositions for piano and voice, which we situate between Regina Spector and Tori Amos, although we heard the young Carole King occasionally as well. It is a genre that is especially appreciated by those who love strong vocals, carefully crafted melodies and controlled instruments, and precisely on that front Emma Soleil is a strong musician. Given the fact that the piano provides musical support in most of the compositions, Time Falls is a very homogeneous album, though we have the impression that there is just too little variation on the album to listen to the 10 tracks in one go. Craftsmanship is a prerequisite, but differentiation as well, but perhaps Time Falls is an album that should be given time and space to grow.
Behind the Bullet is the first single. The beautiful harmonies in combination with the attractive piano sound immediately set the tone for the rest of the album. Do not Speak is quieter and more intimate, and again the combination of harmonies and piano proves that Emma Soleil has interesting things to tell.
Like a lot of American singers, Emma Soleil has a rather nasal voice, making it sound quite high and a little sharp, which leads to a good result in Gold, for the piano also sounds quite high, while the contrast with the low piano chords in the remainder of the song has a nice subtle effect. Home could have taken advantage of the addition of a nagging cello, but in Hopefully, the piano sounds sufficiently varied to ensure the necessary color tones. I Rise follows almost seamlessly, though the track sounds a lot more cheerful, while Stop and Go benefits from a slightly different voice and a playful piano sound. Certainly strong enough as second single.
The Way You Are floats on an attractive rhythm, with a piano that alternately sounds excited and subdued, and in the title track Time Falls, it puts very precise accents to support the vocals. Very nice. What Will We Do is not only the last track of the album, the song sounds also as a farewell.
Good compositions, beautiful piano playing and a beautiful voice, only a bit too little variation to convince entirely. But Emma Soleil has all the time to grow and don't be surprised if one day she writes her own Blue or Tapestry.
Tracklisting:
1 Behind the Bullet
2 Don't Speak
3 Gold
4 Home
5 Hopefully
6 I Rise
7 Stop and Go
8 The Way You Are
9 Time Falls
0 What Will We Do
https://www.youtube.com/watch?v=bN_lIwNh2KY
www.acousticseed.com
William LIÉNARD
03/11/2015
---
De Amerikaanse singer-songwriter Emma Soleil (Connecticut, 1998!) genoot een opleiding als cellist en pianiste. Op haar debuutalbum Time Falls brengt ze een verzameling composities voor piano en stem die we kunnen situeren tussen Regina Spector en Tori Amos, hoewel we zelf af en toe de jonge Carole King menen te horen. Het is een genre dat vooral op prijs wordt gesteld door muziekliefhebbers die van sterke vocalen houden, van zorgvuldig uitgewerkte melodieën en een beheerst instrumentarium, en precies op dat vlak toont Emma Soleil zich een sterke medespeelster. Gezien piano in de meeste composities voor de muzikale ondersteuning zorgt, is Time Falls een zeer homogeen album, al kunnen we ons niet van de indruk ontdoen dat er net iets te weinig variatie aanwezig is om de 10 tracks in één ruk te beluisteren. Vakmanschap is een voorwaarde, maar differentiatie even zeer, doch wellicht is Time Falls een album dat tijd en ruimte moet krijgen om te groeien.
Behind the Bullet is als eerste single gereleaset en de prachtige harmonieën in combinatie met het aantrekkelijke pianogeluid zetten meteen de toon voor de rest van het album. Don't Speak is rustiger en intimistischer en opnieuw is het de combinatie van harmonieën en piano, die bewijst dat Emma Soleil heel veel in haar mars heeft.
Emma Soleil heeft zoals de meeste Amerikanen een eerder nasale stem, waardoor haar stem vrij hoog en een beetje scherp klinkt. In Gold leidt dat tot een mooi resultaat, want ook de piano zet vrij hoog in, terwijl het contrast met de lage pianoakkoorden in het vervolg van de song verrassend genoeg ook uitstekend werkt. Home had beslist z'n voordeel kunnen doen met een zeurende cello ter ondersteuning, maar in Hopefully is het pianogeluid voldoende gevarieerd om voor voldoende kleurschakeringen te zorgen. I Rise sluit bijna naadloos aan, al klinkt de track een stuk opgewekter, terwijl Stop and Go z'n voordeel doet met een iets ander stemgeluid en speels pianogeluid. Beslist sterk genoeg als opvolger van Behind the Bullet.
The Way You Are dobbert op een aantrekkelijk ritme met een piano die afwisselend opgewekt en ingetogen klinkt en in de titeltrack Time Falls legt hij zeer precieze accenten ter ondersteuning van de vocalen. Heel mooi. What Will We Do is niet alleen de laatste track van het album, de song klinkt ook een beetje als een afscheid.
Goede composities, prachtig pianospel en een mooie stem, alleen wat te weinig variatie om helemaal te overtuigen. Maar Emma Soleil heeft alle tijd om te groeien en misschien schrijft ze ooit haar eigen Blue of Tapestry.
William LIÉNARD
03/11/2015
---