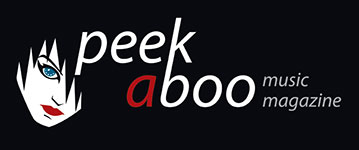 like this cd review
---
LEIF VOLLEBEKK
Twin Solitude
Music
•
CD
Acoustic
•
Folk
•
Indie
•
Singer Songwriter
[80/100]

Secret City Records
20/06/2017, Pierre SCHIFFLERS
---
On his third album Twin Solitude, Leif Vollebekk has done away with much of the driving acoustic guitars that punctuated 2013's North Americana. Instead, he has chosen to replace these with simple keys (piano, moog and Wurlitzer) that are gently backed by a lush bass and brushed drums. Guitars are still present, especially in the second half of the album but they are much less rhythmic and less at the forefront than in the past.
This instrumentation largely contributes to the feeling of calm and serenity that is a constant throughout the album. Elegy, the album's first single is a perfect example of this, building on a subdued piano and a bass that follows a bass drum so softly, it almost feels like a whisper. Vollebekk has also chosen to add strings at particular moments (see Vancouver Time) and this works wonderfully by reinforcing the organic feel of the album.
The music is never particularly complex, often revolving around two or three chords and jumping between these by briefly resting on intermediary chords. This works to perfection here as it allows one to get lost in the simplicity and the inherent peace of the music. This simplicity also allows Vollebekk to keep listeners on their toes by occasionally taking them out of the hypnotising grooves that he creates, simply through the use of an unexpected chord or a brief moment of silence (see the end of Into The Ether with its beautiful build-up and chord variation). By doing this, Vollebekk keeps the listener focused on the beauty of the track at hand and helps them to stay connected to songs that might otherwise simply fade into the background.
Although clearly front and centre, the vocals can sometimes almost feel like a secondary portion of the tracks. Vollebekk doesn't spend much time creating catchy vocal melodies or worrying about the number of syllables that he fits into each line. Rather, his texts, heavily drenched in melancholy and visual cues, almost feel improvised and placed upon the repetitive melodic patterns wherever they might fit. Leif's voice is confident and audacious at times, yet painfully fragile at others, as though it might just break at any time. Comparisons will inevitably be made with Bob Dylan (Rest is particularly striking) but this is clearly the voice of a musician that has found his strengths and is using them to the best of his ability.
There are certain emotions in life that are difficult to explain, to pinpoint accurately. They may be so fleeting that we are unable to catch them in time to put them into words. They may also be so complex that no amount of phrases could ever do them justice. I feel that this is precisely what Vollebekk achieves on Twin Solitude. The album embodies the tiny part of sadness that one feels during moments of joy, precisely because they know that things will never be this beautiful again.
Pierre SCHIFFLERS
20/06/2017
---