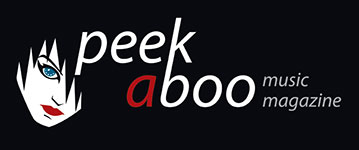 like this cd review
---
WOLFHOUNDS
Untied Kingdom
Music
•
CD
[90/100]

Optic Nerve Recordings:
10/05/2017, Paul PLEDGER
---
"Behold an apparition...." declares the opening chilling acapella song before The Wolfhounds settle into what quickly becomes something of a return to the form of old. Not that Essex's C86 finest have mellowed out - Untied Kingdom...Or How To Come To Terms With Your Culture is a collective fistful of vented spleen with singer Dave Callahan clearly fired up by the state of the capital, the nation, the continent and the world. Let's face it, there's plenty to rail against.

In a just world, every radio station in the world would be playing the bold, brassy My Legendary Childhood at every opportunity - this is premier league indie-pop with a cynical bent, a bitter tear and some darkly humourous lyrics. This formula continues throughout the album - Now I'm a Killer and Everyday Monsters are both high on hooks and ravaged by riffs while Thanks and Stupid Poor are as arch as bluesy garage indie-rock can get in 2017.

Untied Kingdom is The Wolfhounds first studio-album since 1990 and sounds like it - it positively crackles with energy and pent-up emotion without forgetting about those all-important melodies and a baton-charge of anger and admirable fuckoffness. Even the rather more electronic Fire In The Home and Lucky Heather are as barbed and as rabid as the first half of the album.

If this album had appeared in 1986, most of this album would have been milked relentlessly for singles - The Comedians and the epic closing Across The River of Death being two of many on here - so why should 2017 be any different for a bunch of middle-aged Essex blokes with a point to prove? Well, if you're this good, no difference at all. They've proved it with Untied Kingdom - it's a gem.
This review also appeared on Flipside Reviews.
Paul PLEDGER
10/05/2017
---
"Behold an apparition..." verklaart het ijzingwekkende a capella openingsnummer, vooraleer The Wolfhounds zich nestelen in wat snel een soort terugkeer wordt naar de oude vorm. Niet dat Essex's beste van C86 helemaal verzacht zijn - Untied Kingdom...Or How To Come To Terms With Your Culture is een collectieve vuist van geventileerde spleen met zanger Dave Callahan die duidelijk aangestoken is door de toestand van de hoofdstad, de natie, het continent en de wereld? En laten we wel wezen, er is veel om tegen te protesteren.
In een rechtvaardige wereld, zou elke radiozender ter wereld het brutale, schaamteloze My Legendary Childhood spelen en wel bij elke gelegenheid - dit is eersteklas indie-pop met een cynische twist, een bittere traan en wat duister humoristische teksten. Deze formule duurt voort doorheen het hele album - Now I'm a Killer en Everyday Monsters zijn allebei high on hooks en geteisterd door riffs, terwijl Thanks en Stupid Poor zo speels zijn als bluesy garage indie-rock kan worden in 2017.
Untied Kingdom is het eerste studioalbum van The Wolfhounds sinds 1990 en zo klinkt het ook - het knettert op een positieve manier van de energie en de onderdrukte emoties, zonder de allerbelangerijkste melodieën te vergeten, of het chargeren van woede en de bewonderenswaardige fukc off-mentalitiet. Zelf het eerder elektronische Fire In The Home en Lucky Heather zijn even sarcastisch en razend als de eerste helft van het album.

Moest het in 1986 verschenen zijn, dan was het grootste deel van dit album onophoudelijk uitgemolken voor singles - The Comedians en het episch slotnummer Across The River of Death zijn er twee van de vele - dus waarom zou dat anders zijn in 2017 voor dit stel kerels van middelbare leeftijd uit Essex die een punt willen maken? Wel, als je zo goed bent als zij, maakt dat geen enkel verschil. Dat hebben ze bewezen met Untied Kingdom - een juweeltje.

Deze review verscheen in het Engels op Flipside Reviews.
Paul PLEDGER
10/05/2017
---