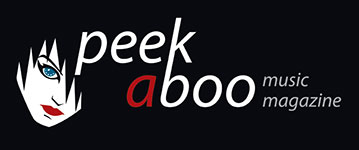 like this cd review
---
DAVE GAHAN & SOULSAVERS
Angels & Ghosts
Music
•
CD
Electro
•
Pop
•
Rock
[78/100]

Columbia Records
03/11/2015, Wim GUILLEMYN
---
It's no coincidence that the nickname of Dave Gahan is the cat. Since his near-fatal overdose in 1996, it seems like Gahan's life is back on the right track. Besides his work with Depeche Mode, he already delivered two solo albums (Paper Monsters and Hourglass) as well as with Soul Savers, as after The Light The Dead See the second album Angels & Ghosts is released.

Soulsavers is the producer and remixer duo Rich Machin and Ian Glover. Their most famous remix is ​​undoubtedly Four To The Floor by Starsailor. They released two albums with Mark Lanegan (Broken and It's Not How Far You Fall...) with music that is characterized by rather slow electro and that contains elements of gospel, country, soul and rock.

Shine has some gospel and soul influences in the chorus. The song starts with a moody slide guitar and because of the gospel and soul influenced singing by Dave Gahan, it's a great opener. You Owe Me is subtle and unfolds its beauty after several listens. It is very beautifully constructed, with some fine drumming and guitar work. The moody synths in the background complete the atmosphere perfectly.

Tempted has guitar work with a desert atmosphere. The added organs make it a warm song. But All Of This And Nothing is even more fascinating: a gripping uptempo rhythm, a nice organ sound and, of course, the melancholic voice of Gahan. A top class song and a right choice for a single.

One Thing floats on a piano and reverb. Do not Cry strongly recalls of Paper Monsters from 2015. Lately is a fragile song with the voice as lead, plus a wonderful text and ditto vocal harmonies in the chorus. Here Gahan almost sounds like a crooner.

The Last Time is not the strongest track on the album, with lyrically many recognizable (read previously used) phrases. It is not necessarily the strongest track on the album. My Sun has a gritty guitar sound, added with a piano tune and a beautiful vocal melody.

Angels & Ghosts contains nine tracks. There are no major differences with the previous record, except that this album comes closer to Gahan's solo work. All in all, ther are a couple of great songs (All Of This And Nothing, My Sun, You Owe Me, One Thing and Lately) and some decent ones like Shine and Tempted. The unmistakable voice of Dave Gahan and the almost invisible, but subtle background work by Soulsavers, makes this an enjoyable, but slightly predictable ride through Gahanland.
Wim GUILLEMYN
03/11/2015
---
Dave Gahan heeft zijn bijnaam the cat niet gestolen. Sedert de bijna fatale overdosis in 1996 lijkt het er gelukkig op dat Gahan zijn leven weer op orde heeft. Naast zijn werk met Depeche Mode, verblijdde hij ons reeds met twee solo albums (Paper Monsters en Hourglass), alsook met Soulsavers, die eerder The Light The Dead See uitbrachten en nu de tweede Angels & Ghosts.
Soulsavers bestaat uit het producer- en remixduo Rich Machin en Ian Glover. Hun bekendste remix is ongetwijfeld Four To The Floor van Starsailor. Ze brachten al twee albums uit met Mark Lanegan (Broken en It's Not How Far You Fall…) met muziek die wordt gekenmerkt door eerder trage electro die elementen van gospel, country, soul en rock bevat.
Opener Shine heeft vooral in het refrein wat gospel en soul invloeden. Het nummer begint stemmig met een slidegitaar en wordt dankzij de naar gospel en soul ruikende zang van Dave Gahan een meer dan geslaagde opener. You Owe Me is subtieler en ontvouwt zijn troeven na meerdere luisterbeurten. Het is heel mooi opgebouwd met fijn drumwerk en bijpassend gitaarwerk. De stemmige synths op de achtergrond ronden de sfeer perfect af.

Tempted begint met naar de woestijn lonkend gitaarwerk. De toevoeging van de orgels maakt er een warme en degelijke song van. Maar All Of This And Nothing is nog boeiender: een meeslepend uptemporitme, een mooi orgelgeluid en natuurlijk de melancholische zang van Gahan. Een topnummer en een terechte singlekeuze.

One Thing is een verstild en breekbaar nummertje dat op een piano en reverb drijft. Don't Cry herinnert sterk aan Paper Monsters uit 2015. Op Lately krijgen we weer een fragiele song met de stem in de hoofdrol, aangevuld met een prachtige tekst en dito samenzang in het refrein. Hier wordt Gahan bijna een crooner.

The Last Time zoekt opnieuw soul en gospel op in het refrein. Het nummer bevat fijne begeleidingsmuziek, terwijl er tekstueel heel wat herkenbare (lees eerder toegevoegde) zinnen worden gebruikt. Het is niet meteen de sterkste track van het album. My Sun drijft weer op de kenmerkende gruizige gitaar, een pianoriedeltje zorgt voor wat contrast en tegengewicht, alsook een mooie vocale melodielijn. Een sterke afsluiter.

Angels & Ghosts bevat negen nummers. Er zijn geen grote verschillen ten opzichte van de vorige samenwerking, behalve dat het album nog dichter bij Gahans solowerk aansluit. Al bij al heb je dus een paar puike nummers ( All of this is Nothing, My Sun, You Owe Me, One Thing en Lately) naast degelijke tracks zoals Shine of Tempted. De onmiskenbare stem van Dave Gahan en het haast onzichtbare, maar evenwel subtiele achtergrondwerk van Soulsavers, zorgen voor een prettige, maar iets te voorspelbare rit door Gahanland.
Wim GUILLEMYN
03/11/2015
---