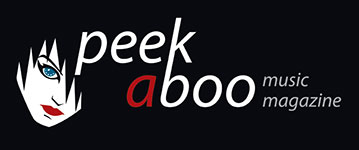 like this cd (ep) review
---
MASK
Body Burn
Music
•
CD (EP)
Electro Pop
[80/100]

Self-released
01/11/2015, Wim GUILLEMYN
---
Anyone who follows the Belgian music scene, undoubtedly will know who Sam Claeys is. He used to be the bassist of the rock punk legend Red Zebra, and he's currently involved with Der Klinke and Elements. And now he is also part of Mask, along with Gino Claeys (who did the production together with Pieter Nyckees), Chris Hazy De Neve (also formerly of Red Zebra, and now playing with Der Klinke and Elements) and bassist Bart Parmentier. On this project, Sam sings and plays the guitar.

On this EP, that is recorded at the Shellshock studio in Knokke (Belgium) earlier this year, we find four electro-pop songs. Originally they were written by Sam on piano and guitar, but later reworked by Hazy as electro-pop tracks.

There are some fine songs here, like opener Body Burn and Falling. Both are uptempo songs, they're catchy, the voice is great and the electro sounds remind me of Hurts (especially the voice), but it's all less polished. The other two songs are of a good level too, especially The Weight of the World. In the lyrics, the band attempts to say things that make you think...

Only on Approving The Dark it seems like Sam is struggling a bit with the vocals, we guess this song just doesn't fit him soo much, but in general this is a very fine EP.

Mask already played a few gigs (Red Rock Rally in Bruges for example) and the set included covers like Seasons (Future Islands) and Winning (The Sound). We certainly look forward to more.
Wim GUILLEMYN
01/11/2015
---
Wie een beetje de Belgische muziekscène volgt, zal ongetwijfeld Sam Claeys kennen. Hij was bassist bij de rock-/punklegende Red Zebra, en momenteel bij Der Klinke en Elements. En nu maakt hij ook deel uit van Mask, samen met Gino Claeys (die samen met Pieter Nyckees de productie deed), Chris Hazy De Neve (eveneens vroeger bij Red Zebra en nu bij Der Klinke en Elements) en bassist Bart Parmentier. Op dit project verzorgt Sam de zang en de gitaar.

Op deze ep, die begin dit jaar in de Shell Shock studio in Knokke werd opgenomen, horen we vier electro-popsongs. Oorspronkelijk zijn ze door Sam geschreven op piano en gitaar en later door Hazy tot electro-poptracks herwerkt.

Dat levert enkele fijne nummers op. Opener Body Burn en Falling bijv.: beide tracks zijn uptempo songs, catchy met een aangename stem en het electrosausje doet me wat denken aan Hurts (vooral de stem dan), maar wel minder gepolijst. Ook de twee andere songs zijn van een goed niveau, vooral The Weight of the World. In zijn teksten probeert men ook wat zinnigs te vertellen.

Het is alleen maar op de afsluiter Approving The Dark dat Sam wat met de zang worstelt. Blijkbaar ligt deze song hem iets minder, maar voor de rest is dit een zeer puike ep.
Mask heeft al een paar optredens achter de rug, o.a. in de Red Rock Rally in Brugge en daar brachten ze covers zoals Seasons (Future Islands) en Winning (The Sound). We zijn alvast benieuwd naar meer.
Wim GUILLEMYN
01/11/2015
---