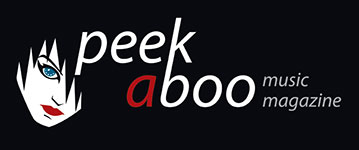 like this concert review
---
THE COLORIST FT. EMILIANA TORRINI
Gent, De Handelsbeurs 29/10/2015
Concert
30/10/2015, Didier BECU
---
Emiliana Torrini, the Icelandic artist with the Italian sounding name, just had three days to rehearse her songs before starting this Belgian adventure. Of course, she knew her lyrics through and through, but Aarich Jespers (Zita Swoon, Kiss My Jazz) and Kobe Proesmans (Gabriel Rios), who form the core of The Colorist, asked the singer whether she was willing to go on tour with the six-member band. For the singer, this was quite a challenge because the six musicians processed her songs in a very different way, in a style that they associate with Kronos Quartet. It was therefore understandable that Emiliana Torrini was skeptical about this proposal, but she could be persuaded and her radiant smile in the nearly sold out Handelsbeurs showed that she was happy with her decision.

The set started with (an almost unrecognizable) instrumental version of her smash hit Jungle Drum. Immediately the public understood that the musicians are real experts with their (often homemade) instruments. When Emiliana Torrini entered the stage in a colorful outfit and sang Caterpillar, you knew that the two acts were simply born for each other. Through her funny Icelandic accent, Emiliana Torrini will probably forvever be associated with Björk, but her music is different, especially if you combine it with the beautiful sound carpet of these six Belgians.

You have to take the group name The Colorist quite literally. They take a song and tear it apart, then build up the empty frame with their own musical colors. Tracks such as Nightfall (Pale Blue), which was written by Kid Koala, Gun, Today Has Been OK or Jungle Drum (which closed the set), were in their version almost unrecognizable. It wasn't even easy for the singer, but she was happy as a child, just because her compositions were given a second (new) life in this way.

It was quiet in de Handelsbeurs, the audience neatly sat on the chairs, no one dared to pick up his phone, because the respect was just too big. Rightly so, because admit it, if you can even touch the public with a plastic bag as an instrument, then you surely can be proud of yourself, can't you? This intimate, highly original concert almost begs to be released on CD!
Didier BECU
30/10/2015
---
De IJslandse artieste met de Italiaanse klinkende naam, Emiliana Torrini, had amper drie dagen tijd om haar songs te repeteren alvorens ze aan dit Belgisch avontuur begon. Natuurlijk kende ze haar teksten door en door, maar Aarich Jespers (Zita Swoon, Kiss My Jazz) en Kobe Proesmans (Gabriel Rios) die de kern vormen van The Colorist, vroegen aan de zangeres of zij bereid was om samen met de zeskoppige band op toer te gaan. Voor de zangeres was dat een hele uitdaging omdat de zes muzikanten haar nummers op een heel andere manier hadden verwerkt, met een stijl die zij zelf met Kronos Quartet associëren. Het was dan ook begrijpelijk dat Emiliana Torrini sceptisch stond tegenover dit voorstel, maar ze liet zich overhalen en aan haar stralende glimlach die ze in de bijna uitverkochte Handelsbeurs toonde, kon je merken dat ze blij was met haar beslissing.
De set begon met (een bijna onherkenbare) instrumentale bewerking van haar superhit Jungle Drum. Meteen begreep de concertganger dat de muzikanten perfect hun (vaak zelfgemaakte) instrumenten beheersen. Toen Emiliana Torrini in een kleurrijke outfit het podium besteeg en Caterpillar zong, wist je dat de twee voor elkaar geboren zijn. Door haar grappige IJslandse accent, zal Emiliana Torrini wellicht altijd wel een beetje op Björk lijken, maar haar muziek is toch anders, zeker als je ze combineert met het prachtige klankentapijt van deze zes Belgen.
De groepsnaam The Colorist moet je ook letterlijk nemen. Ze halen een nummer volledig uit elkaar en ze bouwen het lege geraamte op met hun eigen muzikale kleuren. Songs zoals Nightfall (Pale Blue), dat werd geschreven door Kid Koala, Gun, Today Has Been OK of Jungle Drum (waarmee de set werd afgesloten), waren in hun versie bijna onherkenbaar. Zelfs de zangeres had het er allesbehalve gemakkelijk mee, maar ze glunderde omdat op deze manier haar composities een tweede (nieuwe) leven krijgen.
Het was muisstil in de Handelsbeurs, het publiek bleef netjes op de stoel zitten, geen mens die het waagde om zijn telefoon boven te halen, want daarvoor was het respect veel te groot. Terecht, want zeg nu zelf, als je zelfs met een plastic zak als instrument een publiek kan beroeren, dan mag je toch wel trots zijn op jezelf, niet? Dit intieme, uiterst originele concert smeekt bijna om op cd te worden uitgebracht!
Didier BECU
30/10/2015
---