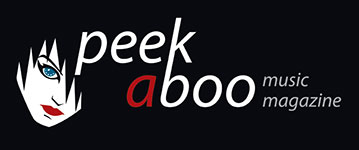 like this cd review
---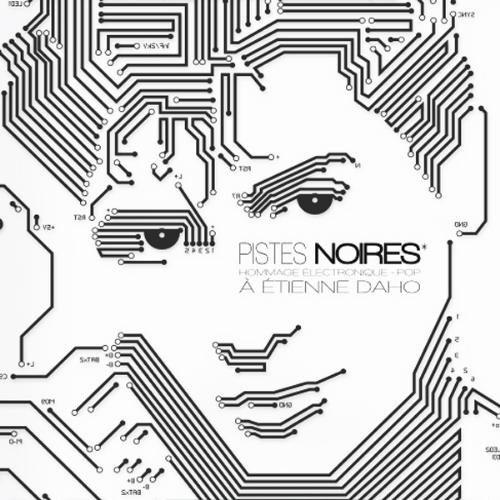 VARIOUS ARTISTS
Pistes Noires-Hommage Electronique-Pop A Etienne Daho
Music
•
CD
Electro Pop
•
Electronics
•
Minimal
•
New wave
[88/100]

BOREDOM PRODUKT
29/10/2015, Didier BECU
---
How would the world of French pop have been without Etienne Daho? Or would the minimal scene have been the same without this French pop artist? Ask all Wierd artists about their opinion, and they'll tell you that Mr Etienne Daho is nothing but a genius. Boredom Product knows it too and the French label launched a campaign for which underground bands were asked to cover their favorite Daho song, The best songs are now collected on one CD that contains 17 songs.

All versions have one thing in common: the artists like Etienne Daho, but they do not sound like him and therefore this CD is an adventurous trip for both the Daho-fan who wants to hear his favorite songs in a different form, as for the synthpop lover who is looking for new sounds.

The most famous band on this disc is Opera Multi Steel with the most idiosyncratic version. This minimal band from Bourges is already around since 1982 and thinks that anything must be possible, and you can hear that attitude on their version of Blue Comme Toi, that sounds more 80s than the sublime original.

Of course the Boredom acts are also present. Neutral Lies is definitely the king of this CD. Weekend A Rome already was a stunner in the version of Dahor, but what the duo from Lille does with it, is beyond the imagination. Dekad reforms Les Voyages Immobiles to experimental synth without neglecting the sublime melody of the Daho track, while Celluloide reworks Le Grand Sommeil in its renowned electro style.

Another highlight is This Grey City, that transforms Epaule Tatoo into irresistible cold wave, while Destillat is doing something Kraftwerk-like with 4000 Années D'Horreur. People Theatre is excellent minimal, just like the version of Le Premier Jour by Phllox & Blue Belle Nun.

Some versions are quite strange (San Antonio De La Luna by Cyborg Drive), while others are completely innovating (PolynomiQ's version of Mythomane), but let's end with the words of Mr Etienne Daho himself, who considers covers a risky enterprise, but on this album he hears love and personality that revive his own songs. Pistes Noires is a wonderful tribute to a great artist! Superb!
Didier BECU
29/10/2015
---
Hoe zou de Franse pop er zonder Etienne Daho hebben uitgezien? Of zou de minimal scene hetzelfde hebben geklonken zonder deze Franse popartiest? Vraag aan alle Wierd-artiesten hun mening over mijnheer Etienne Daho en het antwoord zal wellicht dicht in de buurt van "genie" liggen. Boredom Product had dat ook door en een tijdje geleden startte het Franse label een campagne waabijr undergroundbands werd gevraagd om hun favoriete Daho-nummer te coveren, het beste dat werd toegestuurd is nu verzameld op één cd met daarop 17 nummers.
Alle artiesten hebben met hun versie één gezamenlijk kenmerk: ze houden van Etienne Daho, maar ze klinken niet zoals hij klinkt en daardoor wordt deze cd een avontuurlijke trip voor zowel de Daho-fan die zijn favoriete nummers in een andere gedaante wil horen, als voor de synthpopliefhebber die op zoek is naar nieuwe geluiden.
De bekendste band die je op dit schijfje aantreft is Opera Multi Steel, die tevens de meest eigenzinnige versie heeft gemaakt. Deze minimal band uit Bourges is al van 1982 bezig, en het zijn muzikanten die vinden dat alles moet kunnen, en dat hoor je op hun versie van Blue Comme Toi, dat nog meer jaren 80 klinkt dan het sublieme origineel.
Natuurlijk zijn ook de vaste Boredom-acts van de partij. Neutral Lies is zonder meer de koning van deze cd. Weekend A Rome is natuurlijk al in de versie van Daho een knaller, maar wat het duo uit Lille doet tart alle verbeelding. Ook Dekad is aanwezig en bouwt Les Voyages Immobiles om tot experimentele synth zonder de melodie van het Daho-nummer te verwaarlozen, terwijl Celluloide in z'n bekende electrostijl Le Grand Sommeil herwerkt.
Een andere uitschieter is This Grey City, dat Epaule Tatoo omtovert tot een onweerstaanbaar cold wave nummer, terwijl Destillat iets Kraftwerkachtig doet met 4000 Années D'Horreur. People Theatre is excellente minimal, net als de versie van Le Premier Jour van Phllox & Blue Belle Nonne.
Sommige versies zijn best gewaagd (San Antonio De La Luna van Cyborgdrive), andere dan weer compleet vernieuwend (PolynomiQ's versie van Mythomane), maar het is zoals mijnheer Etienne Daho het zelf verwoordt: covers zijn steeds riskant, maar in deze bewerkingen hoort hij liefde en een eigen persoonlijkheid waardoor zijn nummers herleven. Pistes Noires is een prachtige ode aan een grote mijnheer!
Didier BECU
29/10/2015
---