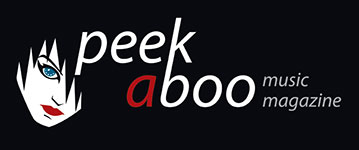 like this article review
---
PACO ALMAZáN GUILLéN (VOX HUMANA)
Ten Album That Changed My Life
Article
Synthpop
29/10/2015, Britta Tabrit
---
Paco Almazán Guillén of the Mexican Synthpop project "Vox Humana" sets up an awesome list of ten albums that changed his life.
The first single "Exploración a Titán" will be released on November 15th 2015, mastered by X-Fusion (XMP).
1. KRAFTWERK - The Man Machine
The pioneers of electronic music, came into my life to stay forever…with a unique view of the future and a way to criticize technology so strongly, that it would be impossible for me to leave them out. "God created man and man created the machine in his image and likeness…"
2. OMD - Dazzle Ships
I'm a big fan of OMD! Dazzle Ships is an album covered with strong layers of electronic sounds, a masterpiece dedicated to postmodernism, a legacy for the following generations, that gives a touch of futuristic nostalgia all the time, with extraordinary art, created by Peter Saville.
3. RUSH - Moving Pictures
A rebel album itself, with such fine workmanship, which is a classic piece of progressive rock of all times. I love it.
4. CHIMO BAYO - Así me gusta a mi
The famous Ruta del Bacalao or Sonido de Valencia in Spain, gave birth to a great artist, at a time when loud electronic music sounded internationally, with a unique style, sometimes hilarious, mixing genres ranging from EBM to techno. To date it is an iconic album in my life and still fresh after so many years.
5.COCTEAU TWINS - Heaven or Las Vegas
A wonderful album, with all kinds of dark feelings, with the extraordinary voice of Elizabeth Fraser, its one of the great pieces of 4-AD, an exquisite masterpiece so hard to ignore.
6. D.A.F. - Alles Ist Gut
The third work of the electro punk band D.A.F. moves between soundscapes full of strong rhythms and powerful synthesizers. An album that had a strong influence on me by the high fetishistic content and sexual evocations, with a very clean vocal direction.
7. DEUS EX MACHINA - Deus Ex Machina
The biggest cyberpunk act in Mexico, this first work is what I appreciate most, with a very particular sound, this album managed to position itself worldwide, but not before becoming a precedent for our generation.
8. Ele.ele.te - Relatos del Futuro
Talk about Ele.ele.te remembers me of a wonderful time in my life, those were the years when I started creating electronic music, when genres barriers still weren't entirely separated in the electronic music movement in my country, an album that dives into the hypnotic trance rhythms with touches of synth pop, and fascinating collaborations.
9. GARY NUMAN - Telekon
A great album, thick in itself, full of allusions of the future and superb robotic sounds, which mix the most advanced electronic sounds of the time, with classical strings to achieve unique atmospheres.
10. SIZE - Size
Size, Mexican punk pioneers, permeated strongly in my life, in the middle 90s I was able to be a friend of vocalist Jaime Keller (Illy Bleeding), which gave me the opportunity to meet an unlimited number of local and international artists in person, hearing all that music that was impossible to get in my country in those days and very important to assess the work of Size as a historical document in Mexican contemporary music.
Photo by: Julio Sanz
https://www.facebook.com/voxhumanaoficial
https://soundcloud.com/voxhumanaoficial
Britta Tabrit
29/10/2015
---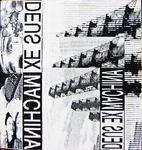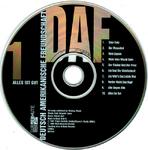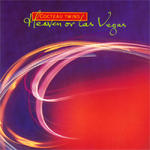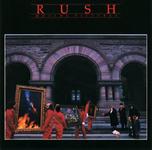 ---