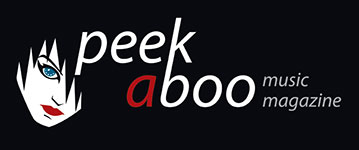 like this article review
---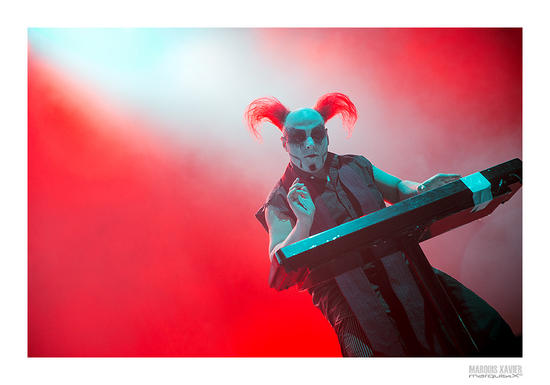 BRUNO KRAMM (DAS ICH)
Ten Albums That Changed My Life
Article
28/10/2015, Didier BECU
---
I guess one of the most beautiful things that can happen to a zine like Peek-A-Boo, is when an arttist like Bruno Kramm wants to share the ten records that changed his life...
THE CURE – Pornography
My entry into dark and cold wave. Together with some hallucinogen experiences, this opened my horizon into this music genre. The Cure made many great albums, but this is the most minimal and dense work, destilling the spirit of a whole generation. A generation between punk and gothic. When music had still a politic meaning beside its effect to create a different world for your fantasy only.
NIN – Downward Spiral
This album is a miliestone of production, songwriting and genre creation. It is the monument for a new kind of industrial music after the 70s music revolution of tapes and industrial noises. With amazing musicians and a dark and agressive explosion that today is still heard.
DEAD CAN DANCE – Aion
The 90's album of this icon band is somehow their mainstream coming out. At the same time it also defines the highest level and state of the art for their genre. Their Saltarello version or songs like Dark Sun inspired hundreds of musicians to go on with the combination of medieval music and dark elements. Without Dead Can Dance there would be not the strong medieval scene today.
DEPECHE MODE – Some Great Reward
With this album they made synth pop more than ever before. The new sampling technology opened a sky for hybrid soundscapes. Synth pop became more real, more exciting and more dangerous and the combination of analogue and digital sampling worlds created scary and exciting never heard tonal constructions. Interesting fact that many of the amazing metal sounds had been samples from some Einstürzende Neubauten sessions!
AND ALSO THE TREES – Farewell To The Shade
This was always my dream of how British romantisism sounds like. Distinguished understatement with a longing and deep feelings...This album is from the production view their best one and most well ballanced into a choreography. Still their best songs are Virus Meadow and the coverversion of Lady D'Arbanville.
THE SISTERS OF MERCY – Floodland
The colaboration with Jim Steinman draw the greatest monumental gothic vision of all times. If one of your guys has seen the biopic about Meat Loaf – there is one moment, when Meat Loaf comes back after years of no contact to Jim Steinman and asks him what he has been doing the last years. Jim Steinman just answers: "well, I was doing some weird stuff with black leathercoat people with sunglasses" - The moment when you know it is about The Sisters Of Mercy, unforgettable.
ALPHAVILLE – Forever Young
When my father died, this album and its sterile synth exapade were helping me over the sadness. Synth pop combined with the beautiful, sad, but strong voice of Marian Gold and some of the everblack hits of a German music generation that was living in the vision of a cold war time. Forever Young had in these days a special meaning. The production was breathtaking for its time and I saw this album for a long time as my favorite in pop music.
DAVID BOWIE – Labyrinth
Of course, David Bowie's greatest works are songs like Heroes, but this album, in combination with the visual work of Jim Henson, created a fantastic vision of its own. I loved the album and its unique dangerous dark atmosphere. Although it sounds a bit like a musical, with David Bowie's little outbreaks of hysteric voice under the dark surface, this is a great piece of music.
OST THE ROCKY HORROR PICTURE SHOW
It's a jump to the left – the sweet sexy transvestites from Transilvania had been for me the wonderful time travel into a world when I was still to small to fully understand and living it openly. The 70s were the revolution of free love, LSD and marihuana and the peace movement. If you ask me for a time frame in which I would have loved to live my teenage years – this would be the time. And this musical also carried out all aspects of masquerade and trying yourself out with makeup and gendersurfing. Today's morals look so much more purist and conservative. It must had been the change that came with HIV.
RICHARD WAGNER – Ring des Nibelungen
I love the old recording from Furtwängler at the Mailand Scala. But however and how much I dislike Wagner for its political function and what the Nazis have done with it, I really like how he is stretching the "Leitmotiv" of his figures into eternity and weaves them into some bigger plot than ourselves. It is a refreshing and revitalizing bath of soundscapes that gives me each time a new vision on the world. We are still thinking of one day doing our own verison of this ring....
Didier BECU
28/10/2015
---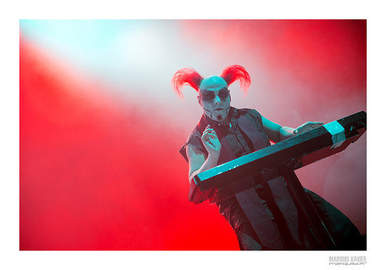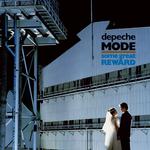 ---