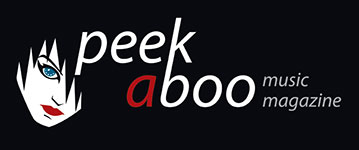 like this cd review
---
SOLAR FAKE
Another Manic Episode
Music
•
CD
Electro
[75/100]

Out Of Line
30/10/2015, Britta Tabrit
---
The Berlin-based project Solar Fake just released its 4th album Another Manic Episode on the German label Out Of Line. The new electronic universe that is created by Sven Friedrich (formerly of Dreadful Shadows and Zeraphine) and André Feller, comes as a 10 track album and is also available as a deluxe version that contains a double CD (including a bonus mini-album) and a limited fan box.
The opener Not What I Wanted is a well-chosen one. It softly pushes you into the manic episode that is waiting for you, enjoy the ride! With Fake To Be Alive ,Solar Fake floors the accelerator. A great dancefloor hymn that surely will be heard in clubs in the future. And when it comes to future….
All The Things You Say combines glorious future pop with the classical electro dance elements. Flowing beats, the "out-of-space-feeling" and a catchy chorus. For me, one of their best songs so far! So, you still feel like everything is Under Control? The next song is in no way inferior to the previous one. A bit more synth pop and clear vocal sounds form a perfect mix for another manically thrilling track. Still feeling alright with this manic episode? Waiting Until It's Over? No way! A slower song, but hey!? Ever faced manic episodes with all its ups and downs?
So, take a deep breath as Observer is definitely the climatic song on this record! Powerful hard electro. Honestly, I didn't expect that here. But really well implemented, this one surely blows your mind! At first The Race Of The Rats appears more minimalistic, but then it bursts into your ears. Every time you think it's over, you're disabused again and again. The eighth track brings a bit of relief. But only a bit. If I Were You can be classified as one of those "standard" synth pop tracks. Nothing bad, but nothing really special either. I Don't Want You In Here is the ballad on this record. A down-to-earth song for the hearts of the tortured ones. But still electronical enough to fit with the rest of this trip to the soul of a twisted mind.
Stay is the culmination of Solar Fake's latest ornament. This song leaves you silent, emotionally disturbed and devastated. Is it the end of the manic episode? Yes, but only for a short while. Because it's just Another Manic Episode and Solar Fake will surely be back soon with more of this resourceful art that constitutes their music.
Tracklist 'Another Manic Episode':
01 - Not what I wanted
02 - Fake to be alive
03 - All the things you say
04 - Under control
05 – Until it's over
06 - Observer
07 - The race of the rats
08 - If I were you
09 - I don't want you in here
10 – Stay
Britta Tabrit
30/10/2015
---
Met Another Manic Episode heeft het Berlijnse duo Solar Fake z'n vierde plaat uitgebracht. Het nieuwe elektronische universum van Sven Friedrich (vroeger bij Dreadful Shadows en Zeraphine) en André Feller is op Out Of Line in twee versies beschikbaar: het reguliere album met daarop de tien nieuwe nummers, of een luxe versie met een dubbel-cd (inclusief een bonus mini-album) en een gelimiteerde fanbox.

De opener Not What I Wanted kon niet beter gekozen zijn, het is een track die je zachtjes naar een manische episode duwt. Ben je er klaar voor? Geniet van de rit! Met Fake To Be Alive trapt Solar Fake nog eens extra op het gaspedaal: het is een dansvloerhymne die je in de toekomst zeker in heel wat clubs zal horen. En tja, als het om de toekomst gaat...

All The Things You Say combineert glorieuze futurepop met klassieke electrodance-elementen. Knappe beats, het geeft je het gevoel dat je weggezogen wordt en het heeft een krachtig refrein, voor mij is het tot dusver één van de beste nummers. Is alles nog onder controle? Het volgende nummer is zeker niet minder dan het vorige. Under Control klinkt wel een beetje meer synthpop en de zang is clean, maar het is een perfecte mix voor alweer een manische rit. Voel je je nog steeds goed in je vel na deze manische episode? Zin in een trager nummer? Dat is Until It's Over, en voor je iets zegt: een manie gaat nu eenmaal gepaard met ups en downs!

Observer is iets heel anders. Ik had eerlijkheidshalve geen krachtige harde electro op deze plaat verwacht. Het is echt goed uitgevoerd, het nummer blaast je gewoon weg! The Race Of The Rats lijkt op het eerste gezicht wat minimalistisch, maar plotseling barst het nummer in je oren open. Iedere keer als je denkt dat het over is, word je opnieuw mishandeld.

Het achtste nummer brengt wat opluchting. Ten minste, een klein beetje toch. If I Were You is een typisch synthpopnummer. Het is niet slecht, maar ook niets bijzonders. I Don't Want You In Here is de ballade van de plaat, het ideale lied voor gekwelde geesten, maar elektronisch goed genoeg om te passen bij de rest van deze reis.

Stay is het hoogtepunt van Solar Fake's nieuwste werk. Het nummer maakt je stil, je wordt er emotioneel gestoord door en het laat je verwoest achter. Is dit het einde van de manische episode? Ja, maar voor eventjes maar. Er zullen er immers nog volgen, en reken maar dat ook Solar Fake weer van de partij zal zijn!
Britta Tabrit
30/10/2015
---