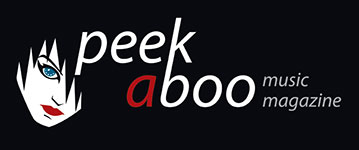 like this cd review
---
THE PRETENDERS
Alone
Music
•
CD
Rock
[60/100]

BMG
11/12/2016, Mark VAN MULLEM
---
Last Friday, October 21th, The Pretenders released a tenth album, the first in eight years. Alone was recorded in Nashville with Dan Aucherbach (The Black Keys, The Arcs). The album was intended as a follow-up to Chrissie Hynde's album Stockholm (2014), , but because of the specific way of working, 'with driving guitars, ragged but righteous arrangements', as the press release puts it, the choice was made to fly the Pretenders flag, with Hynde as the only original band member.
I really liked 2014's Stockholm, Chrissie Hynde's first ever solo-attempt, a brilliant album, including true rockers and some poppy stuff without fillers. I was a little surprised to read that a new Pretenders album had been scheduled, anxious to hear it too!
The Pretenders 2016 includes band members of Dan Aucherbach's The Arcs: Richard Swift on drums, Leon Michels on keyboards and Russ Pahl on pedal steel, Johnny Cash's bass player Dave Roe and country rocker Kenny Vaughan on guitars. Dan Aucherbach plays on all sorts of instruments and Hynde on vocals, providing the Pretenders touch.
The album was promised as 'the older, wiser, badder sister to the exhilarating debut' (Pretenders, 1980). That might be a little exaggerated or a bridge too far. I don't think you can compare both albums, nor can it be compared with other Pretenders classics. It's a good record, the new Pretenders sounds really fresh and at its best it rocks like hell. There is some great guitar playing and Michels' keyboard/organ sound is grand. Gems such as Chord Lord, Never Be Together, featuring no-one less than Duane Eddy!, Alone, the single Holy Communion and Gotta Wait are the best proof, although the latter is more a Black Keys song featuring Chrissie Hynde, if you ask me. Those uptempo rockers are instant faves, as are Roadie Man and Death Is Enough, which might be the only ballad on the album I really love.
The many ballads or mid-tempo songs on the album are perhaps the weakest links, as Chrissie has done so much better in the past. I think I will skip Better than Me (although vintage Pretenders), Blue Eyed Sky, The Man you Are, One More Day, I Hate Myself and Let's Get Lost at the next listening sessions.
I must admit that when I first heard it, I wasn't too keen on the album, but my expectations were perhaps too high. Alone is a grower with some really good songs. Is it the cracker that I had expected, topping albums such as Learning How To Crawl, Pretenders, Pretenders II or even Pop Star and Loose Screw? No. Is it better than Stockholm? No, it isn't, but it contains some top notch songs and yes, it's a good album, definitely worth listening to.
I'll keep my mouth shut about the shabby artwork that comes with the album, promised!
Mark VAN MULLEM
11/12/2016
---
Vrijdag 21 oktober zag het tiende Pretenders-album het licht, het eerste in acht jaar. De opvolger van Break Up The Concrete, opgenomen in Nashville met Dan Aucherbach (The Black Keys, The Arcs), was eigenlijk bedoeld als Chrissie Hynde's tweede solo-album, een vervolg op Stockholm uit 2014, maar gaandeweg wezen gitaarsound en de arrangementen uit dat het een Pretenders-album zou worden, zo staat te lezen in het persbericht. Een Pretendersplaat dus, maar dan met Chrissie Hynde als énige originele bandlid.
Ik was aangenaam verrast toen Chrissie Hynde in 2014 uitpakte met een eerste solo-album. Stockholm was een evenwichtige plaat, een goede mix van vuige rockers en popdeuntjes, geen 'vullers'. Op een nieuw Pretenders-album had ik niet meer gerekend, dus groot was mijn verbazing evenals mijn nieuwsgierigheid natuurlijk.

De line-up van The Pretenders anno 2016 bestaat uit leden van Dan Aucherbach's The Arcs: drummer Richard Swift, Leon Michels op toetsen, Russ Pahl op pedal steel, countryrocker Kenny Vaughan op gitaar en de voormalige bassist van Johnny Cash op bas. Dan Aucherbach speelt zowat op alles en la Hynde brengt op haar eentje de Pretenders-touch aan met haar zo typische stemgeluid.
Het album zou het oudere, wijzere en gemenere zusje zijn van het debuutalbum Pretenders uit 1980, aldus het persbericht. Dat is lichtjes overdreven. Je kan Alone niét vergelijken met Pretenders, noch met andere Pretenders-classics, het is wel gewoon een goed album.
De nieuwe Pretenders klinken best fris en hoekig, zeker in de uptempo tracks, als er gerockt mag worden, zeg maar. En soms mag dat, iets té vaak staan de ballads in de weg. Als er gerockt wordt, zoals in Chord Lord, Never Be Together, Alone, de single Holy Communion en Gotta Wait, eerder Black Keys featuring Chrissie Hynde dan Pretenders, gaat het dak eraf. De uptempo songs zijn dan ook de beste wat mij betreft, al is Roadie Man, met dat geweldige 'orgeltje', ook erg knap en Death Is Enough is misschien de énige ballad die ik kan appreciëren op dit album.
Nee, te veel ballads, Chrissie. Ik skip Better Than Me (nochtans vintage Pretenders), Blue Eyed Sky, The Man You Are, One More Day en I Hate Myself tijdens een volgende luisterbeurt.
Alone is een groeiplaat, een goede plaat ook, al staan er misschien iets te veel ballads en mid-tempo songs op en komt ze misschien niet tegemoet aan de (te) hoge verwachtingen. Nee, geen tweede Learning How To Crawl, Pretenders, Pretenders II, noch Loose Screw of Pop Star, en ook Stockholm vind ik een tikkeltje beter. Maar een goed album, zondermeer met enkele héél sterke songs aan boord.
Over het afgrijselijke artwork op de hoes, zal ik hier niet uitweiden. Het gaat tenslotte om de muziek, niet?
Mark VAN MULLEM
11/12/2016
---