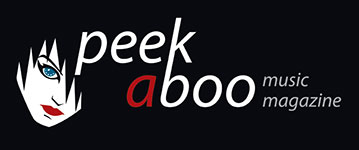 like this cd review
---
ARBEID ADELT!
Slik
Music
•
CD
Electronics
•
Experimental
•
Minimal
•
New wave
[91/100]

Excelsior Recordings
02/11/2015, Didier BECU
---
Note: Arbeid Adelt! was/is one of the most popular and influential bands of Belgium. They created music in their own language (Flemish), and even if their musical Dadaïsm is universal, one of their main strengths is the use of the language (experimental poetry). Therefore, this review can be weird in English, just as the music!
There are countless reasons for not being proud of Belgium, but the music certainly is not one of those. One of the pioneers of the new wave genre (although they are much more than that) is Arbeid Adelt !, a trio from Leopoldsburg: a Belgian city that before was only famous for its army base. As young rookies, Jan Vanroelen and Marcel Vanthilt (you might know him as a VJ on MTV, as he was one of the first ones, and also the first person on earth who broadcasted worldwide clips of Laibach or KMFDM) played two songs as support for Fad Gadget. Their second single started a riot as in the lyrics they fooled with a very popular Flemish artist who wasn't pleased at all.

The anarchy expanded when two years later Luc Van Acker (later Revolting Cocks) joined. After their mini album Jonge Helden, they released the sublime Le Chagrin And Quatre-Vingts, but a year later Luc went to England to join Shriekback. It ultimately meant the artistic death for Arbeid Adelt !, although they recorded their most beautiful song in that period: Stroom, with Danny Klein who later would become the lead singer of Vaya Con Dios.

In 1991, they tried to come back with a new album, but it took until 2010 with a brilliant performance at the Sinner's Day festival. Eventually. Yhey needed five years to release a new album, and although it sounds completely implausible, their latest one (Slik) is the best.

No Arbeid Adelt! album opened as powerful as this one. Popcornmario is danceable, addictive, highly original and has all the ingredients of Arbeid Adelt! The song has an 80's sound without being retro, and that can only be explained by the craftsmanship of this trio.

50 000 Hi-Hats is known for a while and even though the core of the song is extremely poppy, it is also the ideal outlet for Luc's noise and the electronic experiments of Jan. Even more weird electronica follows on Apparaat, which is probably the most experimental song the trio has ever recorded. Anyone who dares to do that on a comeback album has balls!

We have not the foggiest idea what Navardauskas is about ( the Lithuanian cyclist?), but so what? You don't have to understand what Arbeid Adelt! means, as you always can feel it. Stemmen sounds pretty schizophrenic (and in the musical significance that is always a good sign), Mediterranee is Neue Deutsche Welle from Flanders. On Bedankt En Tot Ziens the three musicians are joking with their own stardom: one day you're the young hero, the other one the big nothing. It is a sad fact, but it creates a sublime song.

The fear in the world never was so high, never was humankind as paranoid as today. in 1983, Arbeid Adelt! was the soundtrack of a generation, and guess what? Thirty years later, they seemingly still are!
Didier BECU
02/11/2015
---
Er zijn talloze redenen om niet trots te zijn op dit landje, maar de muziek is dat wel. Een van de pioniers uit het new wave-genre (alhoewel ze veel meer zijn dan dat) is Arbeid Adelt!, een trio dat er voor zorgde dat Leopoldsburg plots meer betekende dan "de stad van de legerkazerne". Als jonge broekies stonden Jan Vanroelen en Marcel Vanthilt in het voorprogramma van Fad Gadget, ook al speelden ze maar twee nummers. Hun tweede single De Dag Dat Het Zonlicht Niet Meer Scheen veroorzaakte een rel. Niet alleen had de plaat dezelfde titel als de schlager van John Terra (was het een parodie of puur toeval?), maar in de tekst bleek ook dat "de vriend John" was verdwenen. De anarchie breidde uit toen twee jaar later de man uit Tienen (Luc Van Acker, voor de vrienden) bij het helse duo kwam. Er volgde de mini-lp Jonge Helden met zes nummers die België eventjes deden daveren, en die een vervolg kreeg met het sublieme Le Chagrin En Quatre-Vingts, maar een jaartje later koos Luc letterlijk het ruime sop en trok naar Engeland om bij Shriekback te gaan spelen. Het betekende uiteindelijk de artistieke doodsteek voor Arbeid Adelt!, ofschoon Stroom (met Danny Klein) het mooiste nummer uit hun repertoire werd. In 1991 werd er met Des Duivel Oorkussen een poging gedaan om de band nieuw leven in te blazen, maar het zou tot 2010 duren vooraleer de groep er opnieuw zou staan, en dat met een briljant optreden tijdens Sinner's Day. Uiteindelijk duurde het vijf jaar vooraleer er een nieuwe plaat werd uitgebracht, en ook al klinkt het compleet ongeloofwaardig, is Slik de beste.
Geen enkele Arbeid Adelt!-plaat opende zo krachtig als deze. Popcornmario is dansbaar, verslavend, uiterst origineel en bevat alle ingrediënten van Arbeid Adelt! Het nummer klinkt jaren 80, zonder dat het ook maar één seconde retro is, en dat kan je alleen maar verklaren door het vakmanschap van dit trio.
50000 Hi-Hats is al een tijdje bekend en ook al is de kern van het nummer uiterst poppy, is het tevens de ideale uitlaatklep voor Lucs noise (dat geel gitaartje, weet je wel!) en de elektronische spielerei van Jan. Nog meer weirde electronica volgt in Apparaat, wat waarschijnlijk het meest experimentele is wat het trio ooit heeft gedaan. Wie dat durft te doen op een comebackplaat, heeft ballen aan zijn lijf!
Door de vele jaren rust (nou ja, als Arbeid Adelt! dan toch) kon het trio zichzelf heruitvinden. Sarmakarma is minstens even sterk als De Man Die Alles Noteert, ook al zal er vandaag wellicht niemand nog communist zijn! We hebben geen flauw idee waarover Navardauskas gaat (de Litouwse wielrenner?), maar wat zou het? Arbeid Adelt!-nummers hoef je niet steeds te begrijpen om te voelen waarover het gaat, en dat is de magie ervan.
Misschien heeft het iets met de titel te maken, maar Stemmen klinkt behoorlijk schizofreen (en in de muzikale betekenis daarvan is dat altijd een goed teken), Mediterranee is Neue Deutsche Welle uit Vlaanderen. In Bedankt En Tot Ziens nemen de drie muzikanten hun eigen sterrendom op de korrel: de ene dag ben je de jonge held, de andere het grote niets. Het is een triest feit, maar het levert wel een dijk van een nummer op.
Nog nooit was de angst in de wereld zo groot, nog nooit was men zo paranoïde als vandaag. Was Arbeid Adelt! in 1983 de soundtrack van een generatie, dan lijkt het erop alsof ze dat dertig jaar later (slik!) opnieuw zijn. Bedankt en tot ziens!
Didier BECU
02/11/2015
---