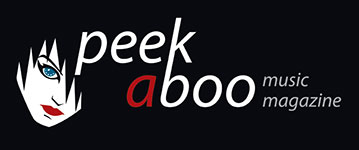 like this 7 inch review
---
SOL INVICTUS
The Last Man
Music
•
7 inch
Dark Folk
•
Dark Pop
•
Neofolk
[87/100]

Prophecy Productions
11/12/2016, Ward DE PRINS
---
The Last Man is the new single from the upcoming album Necropolis by neofolk band Sol Invictus.
The song begins with many bells and a lovely choir within an almost simplistic children's tune. However, its complex layering builds up an intriguing tune that keeps haunting my head, even for hours afterwards. And I have not even mentioned the wonderful lyrics. Like no other, Tony Wakeford knows to put his black and cynical thoughts on music. Chop Chop Chop, Here Comes The Chopper, To chop or Your Head, Chop Chop Chop, The Last Man Is Dead: there is only one man who remains credible with such lyrics in an almost cheerful sounding chorus. Absolute class!
The second song on this single is also intriguing. In Your Master's Voice Tony's acoustic guitar and vocals are very prominently supported by bass and flute (as in older Sol Invictus songs). The melody is perhaps slightly less catchy than that of The Last Man, but Tony's lovely timbre and ditto lyrics make this second song a real gem.
If The Last Man is the harbinger for the new album Necropolis, I'll be The First Man on the list for that new album!
Ward DE PRINS
11/12/2016
---
The Last Man is de nieuwe single van de neofolkgroep Sol Invictus en de voorbode van het nieuwe album Necropolis.
Met veel klokgelui en een lieflijk koortje start de track, die door zijn complexe gelaagdheid en tegelijkertijd haast simplistisch kinderdeuntje een intrigerend riedeltje opbouwt dat uren nadien nog door je hoofd spookt. En dan zwijg ik nog over de heerlijke lyrics. Als geen ander weet Tony Wakeford zijn gitzwarte en cynische gedachten op muziek te zetten. Chop Chop Chop, Here Comes The Chopper, To Chop of Your Head, Chop Chop Chop, The Last Man Is Dead: er is maar één man die weggeraakt met een haast vrolijk klinkend refrein met een dergelijke tekst. Absolute klasse!
Ook de tweede track op deze single is de moeite waard. In Your Master's Voice worden Tony's akoestische gitaar en zang zeer prominent aangevuld met bas en dwarsfluit, zoals dat in oudere tracks ook vaker het geval was. De melodie is misschien iets minder catchy dan die van The Last Man, maar Tony's heerlijk timbre en dito lyrics maken ook van deze 2de track een echte parel.
Als The Last Man de voorbode is voor het nieuwe album Necropolis, dan ben ik The First Man die dat album wil hebben!
Ward DE PRINS
11/12/2016
---