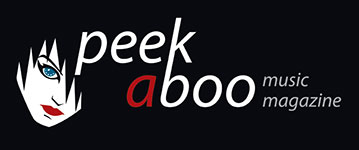 like this cd review
---
SOL INVICTUS
The Cruellest Month
Music
•
CD
Neofolk
[91/100]

Prophecy Productions
23/05/2011, Ward DE PRINS
---
Sol Invictus surprised me in 2005 with a strong album, "The Devil's Steed". The last time I have seen this ensemble live was at the 15th anniversary of The Black Cave in 2009. Too short due to technical problems, but enough to see again their intense and dark neofolk, and to wish for a new album.
With "The Cruellest Month", the ensemble is back; blacker, cynical, vicious and more melancholic than ever. The album opens beautifully with "Raining in April", where the typical violin quickly is replenished by the acrimonious, accusatory voice of Tony Wakeford. The oh so familiar heavy drums, percussion and the acoustic guitar complete the instruments and suddenly there's that typical Sol Invictus sound that penetrates to the bone.
Andrew King, our dear bard, may follow rapidly with its lovely soft voice. He brings us "The Sailor's Aria" , a brief trifle, but so beautiful. The intro is a beautiful adaptation of a song by Henry Purcell.
The aria and accompanying seagulls can seamlessly turn into "Fool's Ship" which accentuates another typical Sol Invictus sound, the flute, which makes me melancholy muse, forces me back into melancholy. The assertive and accusing voice of Tony pushes me further into my corner, psychologically tormented and in a virtual protective fetal position, but painfully intense enjoying this song.
"Edward" brings us the beautiful collusion of Tony & Andrew, set against an incredibly beautiful melody, driven by atonality. The two gentlemen narrate/sing intense. "What did you kill your dear little brother for?
O my boy, come now tell it unto me ...... O and that will never, never be "
During "April Rain", an instrumental, intensity and originality keeps surprising us, an ethnically tinged song building a compelling character based on a varying synthesizer melody where violin, flute, percussion, cello and a dreamy guitar may weave a complex sound carpet through.
The album is a succession of intriguing tunes, including Andrews fantastic interpretation of the mass murder ballad "Cruel Lincoln" which grows upto an intense aggressiveness I actually only know of their live performances.
Finally, über-cynist Tony may present to us the last track: his interpretation of war song "The Blackleg Miner". It is the thirteenth track of the CD and thus he delivers us the thirteenth gem.
Needless to say again how brilliant "The Cruellest Month" is, but other artists will have to work damn hard to get it out of my top 10 for 2011.
This indeed is the cruellest month
With barbed days to tear and hunt
This indeed is the cruellest month
Birth days, death days, boom and slump
This indeed is the cruellest month
Woodland mist and farewell waves
This indeed is the cruellest month
With hollow laughs and shallow graves
This indeed is the cruellest month
We swap young limbs for bloody stumps
This indeed is the cruellest month
The hiss of snakes and governments
Ward DE PRINS
23/05/2011
---
In 2005 verraste Sol Invictus mij met een ijzersterk album, "The Devil's Steed". De laatste keer dat ik het gezelschap aan het werk mocht zien was op de 15de verjaardag van The Black Cave in 2009. Veel te kort, door de technische problemen, maar voldoende om me terug te doordringen en te laten bevangen door hun intense en donkere neofolk.
Met "The Cruellest Month" is het gezelschap weer terug; zwarter, cynischer, venijniger en meer melancholisch dan ooit. Het album opent mooi met "Raining in April", waarop het typische vioolspel snel aangevuld wordt met de bitse, beschuldigende stem van Tony Wakeford. Het o zo vertrouwde zware slagwerk en de percussie alsook de akoestische gitaar vervolledigen al snel het instrumentarium en jawel, daar heb je dan al ogenblikkelijk die typische Sol Invictus sound die door merg en been dringt.
Andrew King, onze lieve bard, mag reeds snel met zijn mooie zachte stem "The Sailor's Aria" brengen, een kort niemendalletje, maar o zo mooi. De intro is dan ook gebaseerd op een compositie van Henry Purcell, in een nieuw arrangement van Tony Wakeford.
De aria en begeleidende zeemeeuwen mogen naadloos overgaan in "Fool's Ship" waarop een ander typisch Sol Invictus geluid, dat van de dwarsfluit mij doet mijmeren, in melancholie teruggedwongen. De bezwerende en beschuldigende stem van Tony duwt me verder in mijn hoekje, psychisch getormenteerd en in virtuele, beschermende foetus houding, maar wel intens genietend van dit pijnvol lied.
"Edward" brengt ons de mooie collusie van Tony & Andrew, afgezet tegen een waanzinnig mooie op atonaliteit gedreven melodie. De twee heershappen verhalen zo lieflijk brutaal "What did you kill your dear little brother for? O my boy, come now tell it unto me...... O and that will never, never be."
Tijdens "April Rain" mogen de instrumentale registers dan weer eens volledig opengegooid worden, in originaliteit dan toch. Een etnisch getint nummer mag zijn meeslepende karakter opbouwen op een wisselende synthesizermelodie waar viool, dwarsfluit, percussie, cello en gitaar een dromerig klanktapijt doorheen weven.
Het plaatje is een opeenvolging van schitterende nummers, waaronder ook nog Andrews fantastische interpretatie van de massa-moord-ballade "Cruel Lincoln" waarop zijn tonaliteit en instrumentale begeiding tot een intense aggressiviteit kunnen uitgroeien die ik eigenlijk enkel live van hen ken.
Über-cynist Tony mag als laatste nummer zijn versie van oorlogslied "The Blackleg Miner" brengen, het dertiende nummer van de CD en daarmee ook het dertiende hoogstandje afleveren.
Onnodig nogmaals te zeggen hoe briljant "The Cruellest Month" wel is, maar overige artiesten zullen het verdorie moeilijk krijgen om deze uit mijn top 10 van 2011 te krijgen.
This indeed is the cruellest month
With barbed days to tear and hunt
This indeed is the cruellest month
Birth days, death days, boom and slump
This indeed is the cruellest month
Woodland mist and farewell waves
This indeed is the cruellest month
With hollow laughs and shallow graves
This indeed is the cruellest month
We swap young limbs for bloody stumps
This indeed is the cruellest month
The hiss of snakes and governments
Ward DE PRINS
23/05/2011
---