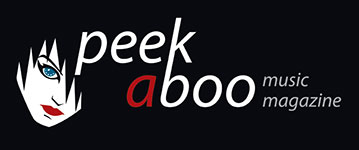 like this book review
---
UMBERTO ECO
The Prague Cemetery

De begraafplaats van Praag
Book
[60/100]

18/05/2011, Bernadette ALLAERT
---
If we put the continuum of history aside and merely divide it into centuries – for the sake of an overview and the simplicity of indicating things on a timeline – one can summarize the 19th century as 100 years of commotion. The tumult of that time is difficult to capture by some key concepts. The19th century is the period of industrialization, urbanization, imperialism, nationalism, romanticism, naturalism, realism, academic art but also impressionism and symbolism, the rise of the novel, the invention of photography, the diversification of academic disciplines, including history and psychology. The list is not exhaustive, there are still many issues that can be added.
When an author is contemplating writing a historical novel about a defined period of time, he will probably begin by making a list of keywords. The author's task will then be to make a selection from that list, define the subject and sketch the storylines. Only then, the writer can start his research to give the story its proper context and compose a proper framework in which fact and fiction are interwoven in an exciting manner.
That is not the case in the new book by Umberto Eco, The Prague Cemetery. Too few thematic choices were made.
The historical facts in the novel are accurate. Eco is a semiotician. As a scientist, he certainly did not make the mistake not to check sources or to display historical facts incorrectly. But, whereas the story told by Eco concerns the search for balance between truth and falsehood, the book as a whole is a balancing act between fact and fiction. It's not always clear where facts end and fantasy begins. There is no interpretation in a foreword or an epilogue either. As a reader, you are lost.
The only non-historical figure in the book is the main character Simone Simonini. Simonini is a forger and gets involved in espionage and providing information for editing pamphlets. The novel deals with the struggle for the Italian unification and the Franco-Prussian War, but also with the writings The Dialogue in Hell between Machiavelli and Montesquieu and The Devil in the Nineteenth Century. The book is about Freemasons, Jesuits, diabolical fraternities, anti-Semitism. Among others, these historical figures are mentioned: Garibaldi, Freud, Retcliffe, Joly, Taxil, Dumas, Dreyfus and Zola, even Dostoevsky. As for the topics I listed in the first paragraph of this article: they are all here. Because of the weight of the information, the author missed out the chance to write an intriguing novel about the forged Protocols.
In a television interview, Eco tells about his fascination for lists. He has no definite answer to the question why he is captivated by enumerations, but he thinks it is fascinating to grab infinity by listings. Listing means striving for completeness, and that has also been the writer's ambition. An open door, but it is how it is: less is more. And this just so happens to be a line from a poem by a 19th-century writer, Robert Browning.
The English translation will be published in November 2011.
Publisher: (Dutch) Prometheus, Amsterdam ; (English) Houghton Mifflin Harcourt
ISBN: (Dutch) 978 90 446 17320 ; (English) 9780547577531
Bernadette ALLAERT
18/05/2011
---
Als we het continuüm van de geschiedenis even buiten beschouwing laten, en historie opdelen in eeuwen – omwille van het overzicht en omwille van de eenvoud om de dingen op de tijdslijn te benoemen – dan kan de 19e eeuw worden samengevat als: 100 jaar commotie. Het tumult van die tijd is moeilijk in enkele kernbegrippen uit te drukken. De 19e eeuw is de periode van industrialisatie, urbanisatie, imperialisme, nationalisme, romantiek, naturalisme, realisme, academische kunst maar ook impressionisme en symbolisme, de opkomst van de roman, de uitvinding van de fotografie, de diversificatie van wetenschappelijke disciplines, zoals geschiedenis en psychologie. De lijst is niet uitputtend, er kunnen nog heel wat onderwerpen worden toegevoegd.
Wanneer een auteur het plan opvat om een historische roman te schrijven over een in tijd afgebakende periode, dan zal zijn werkschema vermoedelijk beginnen met een lijst van kernwoorden. De taak van de auteur zal dan zijn om uit de lijst een keuze te maken, het onderwerp af te bakenen en de verhaallijnen te schetsen. Pas dan kan de schrijver starten met research om zijn verhaal de correcte historische context te geven en een correct kader te componeren waarin feit en fictie op een boeiende manier verweven zijn.
Laat dat nu niet het geval zijn in het nieuwe boek van Umberto Eco: De begraafplaats van Praag. Er werden te weinig thematische keuzes gemaakt.
De historische feiten in de roman zijn correct. Eco is semioticus. Als wetenschapper begaat hij zeker niet de fout om bronnen niet na te kijken en historische feiten niet correct weer te geven. Maar, waar in het door Eco vertelde verhaal de balans wordt gezocht tussen waarheid en leugen, zo is het boek als geheel een evenwichtoefening tussen feit en fictie. Het is niet altijd duidelijk waar feit eindigt en fantasie begint. Het boek bevat ook geen duiding in voor- of nawoord. Als lezer loop je verloren.
De enige niet-historische figuur in het boek is het hoofdpersonage Simone Simonini. Simonini is schriftvervalser en raakt betrokken bij spionage en bij het aanleveren van informatie voor de redactie van schotschriften. Het gaat in het boek over de strijd voor de Italiaanse eenwording en over de Frans-Pruisische oorlog, maar ook over de geschriften De dialoog in de hel tussen Machiavelli en Montesquieu en De duivel in de 19e eeuw. Het boek gaat over vrijmetselaars, jezuïeten, diabolische broederschappen, antisemitisme. Onder andere volgende historische figuren worden genoemd: Garibaldi, Freud, Retcliffe, Joly, Taxil, Dumas, Dreyfus, Zola, zelfs Dostojevski. En wat betreft de topics die ik in de eerste paragraaf van dit artikel heb opgesomd: ze komen allemaal aan bod. Door de ballast aan informatie mist de auteur een kans om een intrigerende roman te schrijven over de vervalste Protocollen.
In een televisie-interview vertelt Eco over zijn fascinatie voor lijsten. Hij kent geen sluitend antwoord op de vraag waarom hij geboeid is door opsommingen, maar hij vindt het fascinerend om aan de hand van lijsten de oneindigheid te benoemen. Oplijsten betekent streven naar volledigheid, en dat is ook de ambitie geweest van de auteur. Een open deur, maar het is niet anders: less is more. En laat dat nu net een versregel zijn uit een gedicht van een 19e-eeuwse schrijver, Robert Browning.
Uitgever: Prometheus, Amsterdam
ISBN: 978 90 446 1732 0
Bernadette ALLAERT
18/05/2011
---