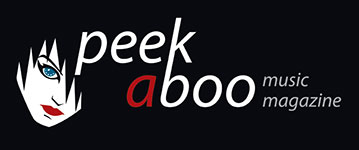 like this vinyl review
---
RED ZEBRA
PORTRAIT BIZARRE
No Kitchen In The House

Jesus Fell Off My Wall
Music
•
Vinyl
Post Punk
[82/100]

22/05/2011, Didier CZEPCZYK
---
Red Zebra is back ! Enjoy it ! And the legendary post-punkers are on top form.
"No Kitchen In the House" is produced by Mauro Pawlowski (Evil Superstar, dEUS …), only available in vinyl single format, and delivers on all fronts.
Melodic guitars and binary bass well up front. Federal, heroic and completely irresistible chorus (I thought I was listening to The Lords Of The New Church!). After only two plays you find yourself stamping your foot while humming "Then I realize, then I realize … there is no kitchen in the house!". Pure inspired Red Zebra.
The older fans won't be disappointed. As for the younger ones, they'd better lend a sharp ear to this little gem. As retro as it is radically current, it tells about the continuing domestic misadventures of Peter Slabbynck's band. If these guys were not able to live in a "Living Room", it won't get any better if you take away the kitchen!
Peter decided to share the record with fellow comebackers - Portrait Bizarre from Limburg. Very active in the early eighties (with underground hits like "The Ballad Of The Grave") the quintet centered on Guido Wampers (vocal) and Raymond Szostek (keyboards) had decided to reform the band in October 2010.
With this "Jesus Fell Off My Wall", Portrait Bizarre deliver us a charming dark/cold wave composition. The piano introduction flows into electro ethnic percussions, the tension building and getting out of control very quickly. Screaming guitar and processed voices. Low down in the mix and not overly expressive, Guido Wampers uses his voice as a fully-fledged instrument devoted to the music. The subtle offbeat drumming from Marc Haerden gives an original touch and certain fragility to the whole. Romantic, sad, melancholic (in the same register of bands like A Split Second, Siglo XX …), this song (mastered by Jo Casters from Poésie Noire) is a perfect teaser for the forthcoming album which should be released (still on vinyl) very soon.
We are waiting impatiently.
Didier CZEPCZYK
22/05/2011
---
Red Zebra est de retour ! Qu'on se le dise. Et le légendaire groupe post-punk est en grande forme. Produit par Mauro Pawlowski (Evil Superstar, dEUS …) et disponible uniquement au format 45 tours,
« No Kitchen In the House » tient toutes ses promesses. Guitares mélodiques et basse binaire bien mises en avant. Refrain fédérateur et héroïque totalement imparable (j'ai cru entendre The Lords Of The New Church !). Après deux écoutes on se surprend à taper du pied en fredonnant « Then I realize, then I realize … there is no kitchen in the house ! ». Du pur Red Zebra inspiré.
Les anciens fans ne seront pas déçus. Quant aux plus jeunes, ils ont tout intérêt à prêter une oreille attentive à cette petite perle. A la fois rétro et radicalement actuelle, elle relate une nouvelle fois les mésaventures domestiques de la bande à Peter Slabbynck. Car si nos gaillards ne savaient déjà pas vivre dans une « Living Room », ça ne risque pas de s'arranger si on leur enlève la cuisine ! N'ayant rien en magasin comme deuxième titre (un instrumental avait d'abord été envisagé),
Peter a décidé de partager la plaque avec d'autres revenants : les limbourgeois de Portrait Bizarre. Très actif au début des eighties (avec notamment quelques tubes underground comme « The Ballad Of The Grave ») le quintet articulé autours de Guido Wampers (chant) et Raymond Szostek (claviers) a décidé de se reformer en octobre 2010.
Avec ce « Jesus Fell Off My Wall », Portrait Bizarre nous propose une très jolie composition dark/cold wave. Après une introduction au piano et percussions électro-ethniques, la tension monte et tout s'emballe très vite. Guitare hurlante et chant retravaillé à l'aide de multiples effets. Très en retrait dans le mix et peu démonstratif, Guido Wampers pose sa voix comme un instrument à part entière au service de la musique. Le jeu de batterie de Marc Haerden en subtile contretemps apporte à la fois une touche d'originalité et une certaine fragilité à l'ensemble. Romantique, triste, mélancolique (dans le même registre que des groupes comme A Split Second, Siglo XX …), ce titre (masterisé par Jo Casters, bien connu en tant que membre actif de Poésie Noire) est une parfaite mise en bouche avant un album qui devrait sortir (toujours en version vinyle) très prochainement.
On l'attend avec impatience donc.
Didier CZEPCZYK
22/05/2011
---