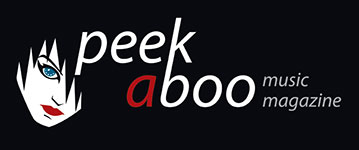 like this cd review
---
OHGR
Undeveloped
Music
•
CD
Industrial
•
Metal
[82/100]

SPV
16/05/2011, Didier BECU
---
ohGR might not be the most well known name there is, but electro fans will be aware that this is the sideproject from Nivek Ogre. The frontman from Skinny Puppy formed this band with producer Mark Walk in 2001 and together they released three albums already: "Welt", "SunnyPsyOp" and "Devils in my Details".
The most remarkable thing about this project is that it sounds more like Skinny Puppy than the "motherband" does lately. Whereas Skinny Puppy is going for a more experimental and harsh approach these days, it seems like Nivek has chosen for a quite poppy sound that found its influences in the 80s.
This already becomes clear in a song like "101", which will automatically remind you of "Smothered Hope" or "Assimilate". You're surprised at our mentioning the word pop? Well, it is true indeed that this legendary electro icon comes up with very melodic electro songs, even if they are wrapped in provocative titles like "Screw me". However, this is something you can expect from Nivek (who, by the way, appeared on the big screen recently, acting in the horrorcomedy "2001 Maniacs: Field of screams").
This fourth album of ohGR is without a doubt, along with the latest 16 Volt, one of the highlights in the industrial-rock genre of 2011 so far.
Didier BECU
16/05/2011
---
ohGR is misschien niet bepaald een naam waar je van achterover valt, maar het is wel een project van niemand minder dan Nivek Ogre. Deze frontman van Skinny Puppy richtte deze band samen met producer Mark Walk op in 2001 en sindsdien zijn er al drie albums van hen verschenen: "Welt", "SunnyPsyOp" en "Devils in my Details".
Het rare aan dit project is dat, terwijl Skinny Puppy meer en meer de experimentele toer op gaat (lees: harsher), Nivek zich met ohGR meer lijkt vast te klampen aan de jaren '80, waardoor deze "Undeveloped" meer zoals Skinny Puppy klinkt dan alles wat de groep zelf de laatste jaren heeft uitgebracht.
Dat merk je eigenlijk meteen al bij een nummer als "101", dat even poppy klinkt als pakweg "Smothered Hope" of "Assimilate". U kijkt raar op bij het lezen van het woord poppy? Inderdaad, de legendarische electrofiguur komt hier met uiterst melodieuze electrosongs op de proppen, ook al worden deze omhuld door "provocerende" titels als "Screw me". We hadden echter van Nivek nu eenmaal niet anders verwacht. (Hij was trouwens onlangs als acteur in de horrorkomedie "2001 Maniacs: Field of screams" te zien.)
Deze vierde plaat van ohGR is zonder twijfel samen met 16 Volt één van de hoogtepunten van 2011 in het industrial-rockgenre.
Didier BECU
16/05/2011
---