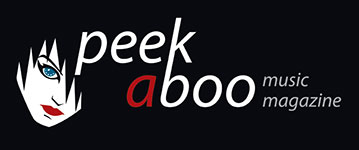 like this cd review
---
NERVOSA
Agony
Music
•
CD
Metal
•
power metal
•
Trashmetal
[82/100]

Napalm Records
10/12/2016, Wim GUILLEMYN
---
Nervosa is a power-thrash metal trio from Brazil. Agony is the second full album which is now re-released by Napalm Records. All band members are women, which is a rather remarkable fact in the genre. Fernanda growls and screams. She sounds at times very tough and rough and she plays bass. It's just a trio, but the tracks sound full and incisive.

Nervosa plays traditional thrash metal: a fat bass, drums and witty burly guitars. Lyrically, the girls do it in a traditional way. The texts contain social criticism (Failed System) and an unhinged world (Hostages of Cyberwar). On Failed System you can hear how strong the songs are. Nervosa manages to captivate us with a long track with beautiful transitions. That is also the case in Hostages, that contains some fine guitar work.

Surrounded By Serpents features a solid rhythm section. Hypocrisy opens with a riff that is reminiscent of the early days of Metallica. The cover is rather rudimentary and basic, but it fits with the music.

Nervosa makes trash from decades ago. Nothing wrong with that, especially as it sounds solid and good. Those who like Testament, Accept or Kreator, will think this is excellent. It is stronger than the debut album from 2014 and it actually contains not one weak track. The melodies are perhaps not enough varied, but the excellent compositions compensate this shortcoming.
Wim GUILLEMYN
10/12/2016
---
Nervosa is een power/trashmetaltrio uit Brazilië. Agony is het tweede full album dat opnieuw via Napalm Records verschijnt. Alle bandleden zijn vrouwen. Een eerder opmerkelijk feit in het genre. Fernanda gromt, schreeuwt en geeft vocaal gas. Ze klinkt bij momenten heel stoer en ruw. Daarnaast speelt ze ook bas. Ze zijn maar met z'n drieën, maar de tracks klinken vol en snedig.
Nervosa speelt eerder traditionele trashmetal: een vette bas, potig drumwerk en snedige gitaren kenmerken de muziek. Ook tekstueel zitten de meiden wat in de traditionele vaargeul. De teksten bevatten maatschappijkritiek (bijvoorbeeld in Failed System) en een losgeslagen wereldbeeld (Hostages, Cyberwar…). Aan Failed System kan je horen dat de songs stevig in elkaar zitten. Nervosa slaagt erin een track lang te boeien met mooie overgangen. Dat is ook het geval in Hostages dat fijn gitaarwerk bevat. Surrounded By Serpents is voorzien van een stevige ritmesectie. Hypocrisy opent met een riff die doet denken aan de beginjaren van Metallica. De zang vind ik hier trouwens heel geslaagd.
De hoes is eerder rudimentair en basic, maar past wel bij de muziek. Nervosa maakt trash van decennia geleden. Daar is niets mis mee, vooral niet omdat het solide en goed klinkt. Wie graag trash uit de jaren 80 en 90 hoort (Testament, Accept, Kreator…) zal dit ongetwijfeld ook uitstekend vinden. Het is ook een sterker en puntiger album dan het debuut uit 2014 en het bevat eigenlijk geen zwakke tracks (12 in totaal). Het is tevens vrij goed geproduced. De melodielijnen zijn misschien wat te weinig gevarieerd, maar de uitstekende composities compenseren dat euvel.
Wim GUILLEMYN
10/12/2016
---
---