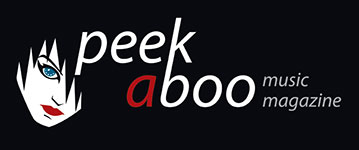 like this cd review
---
DISMANTLED
The war inside me
Music
•
CD
Industrial
•
Metal
•
Noise
[71/100]

Dependent
20/06/2011, Didier BECU
---
The goal from Gary Zorn aka Dismantled was always clear, it was his dream to create something that was similar to his heroes, Front Line Assembly.
Ten years ago everybody was putting their demos on the famous www.mp3.com site and as did Gary, with success. Immediately they caught the attention of Dependent and managed to land on some samplers like Septic II.
Five albums later, Gary is still on the famous German electro-label and "The war inside me" is his newest offering.
The new album is described by the band as the missing link between the dark "Post-Nuclear" and the more club-oriented "Standard Issue".
This Californian project that now has become a trio are the kind of band who hate to accept compromises and so it happens, that this is the type of album that might shock people and will be crowned in the US with the famous 'Parental Advisory' sticker. It still makes us wonder what parents will say though, as this indus/metal/noise album is a fist full of anger, where agression rules. I mean, how do you advise your kids with a track that's named "The whore inside me?".
Before we got confronted with noise anthems in the tradition of 16 Volt or Combichrist, you hear a sort of intro that is more like a soundtrack. (think the terminator after he meets his demise), but mind you, that rest is only for some minutes, as tracks that have titles like: "Death or be killed" or "Kill or be killed" sound like their titles suggest: raw power that's been taught by the likes of Skinny Puppy.
Brutal, bad to the bone, noisy or in other words : just what we expected from Dismantled!
Didier BECU
20/06/2011
---
Sommige artiesten vertikken het om hun invloeden prijs te geven, maar niet Gary Zorn. Deze Amerikaan heeft er nooit doekjes om gewonden dat zijn doel er in bestond om muzikaal te klinken als Front Line Assembly.
Met deze gedachte maakte hij zo'n tien jaar geleden een aantal demo's die op de destijds druk bezochte www.mp3.com-site terecht kwamen. Bijna meteen wekte dit interesse op bij het Duitse electro-label Dependent die Dismantled een plaatsje gaf op de verzamelaar Septic II.
Vijf albums later prijkt Gary nog steeds op de Dependent-catalogus waarbij "The war inside me" hun nieuwste wapenfeit is.
Zelf omschrijven deze Amerikanen, die ondertussen een trio geworden zijn, hun nieuwe plaat als de ontbrekende schakel tussen het donker geluid van "Post-Nuclear" en het meer clubgerichte "Standard Issue".
Wie deze groep een beetje kent, weet meteen ook dat dit het soort groep is die niet te gauw een blad voor de mond neemt en daardoor komt het dat deze cd in de Verenigde Staten het bekende Parental Advisory stickertje zal toegedeeld krijgen.
Op zich best grappig, want hoe kun je nu als ouder je kind gaan uitleggen waar een nummer als "The whore inside me" om draait?
Iedere noise plaat heeft meestal een goede intro en dat is hier ook het geval want "Intro" (tja) klinkt als de ideale soundtrack voor een film waarbij één of andere terminator alle leven uit de aarde heeft getrokken.
De angstaanjagende rust duurt echter voor een paar minuten want al gauw word je in een indusmetalnoise-wereldje ondergedompeld die meerdere luisteraars zullen doen denken aan het hardere werk van 16 Volt of Combichrist.
"Death or be killed" or "Kill or be killed" klinken trouwens als de titels doen vermoeden: een keiharde mokerslag die overheerst wordt door gevoelens van frustraties en woede.
"The war inside me" is een geslaagde plaat van een groep die duidelijk geluisterd heeft naar wat grootmeesters als Skinny Puppy hun ooit hebben geleerd.
Didier BECU
20/06/2011
---