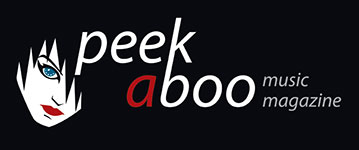 like this cd review
---
RETRIEVER
The Rattle and the Hiss
Music
•
CD
Garagerock
•
Indie
•
Shoegaze
[73/100]

Desire Records
20/06/2011, Melissa BAUWENS
---
Retriever is a garage band from Newcastle,UK, who link themselves with bands like The Kills and The Horrors. In an interview they also said their biggest inspiration is the past.
They released their first single 'Murder/Lion' in September 2010 and have currently released their first EP 'The Rattle & The Hiss'.
The band describes their own music as 'simple but effective', and I think they pretty much nailed it with that statement. The guitars take me right back to the eighties and if I didn't know any better (and wasn't born about 20 years too late), I'd have thought this band started out supporting Joy Division.
It has to be said, after a couple of listens the songs do sound quite alike and kind of blend together, but you just can't get bothered by it. You just can't help being overwhelmed by the smashing guitars, accompanied by stunning vocals.
'The Rattle & The Hiss' is so refreshingly pure, something that is hard to come by these days, that by the time the final note of 'The Engine' resonates, you'll be picturing yourself sitting in a dodgy dark room somewhere filled with smoke just being blown away by a massive wall of sound.
Watch this space people, and remember the name, because this is only the beginning for Retriever.
Melissa BAUWENS
20/06/2011
---
Retriever is een 'Garage' band uit Newcastle upon Tyne, UK. In eerdere interviews linkten ze zichzelf aan bands als The Kills en The Horrors, en verklaarden ze dat hun grootste inspiratie het verleden is.
In september 2010 brachten ze reeds hun eerste single, 'Murder/Lion' uit. Maar nu hebben ze hun eerste volledige EP 'The Rattle & The Hiss' uit.
De band beschrijft hun eigen muziek als 'simpel maar doeltreffend' en daarmee slaan ze de nagel op de kop. De gitaren nemen je zo terug mee naar de jaren tachtig en als ik niet beter wist en niet ongeveer 20 jaar te laat geboren was, zou ik denken dat de band begon ergens als voorprogramma van Joy Division.
Het moet wel gezegd, na een paar keer luisteren beginnen de nummers nogal op elkaar te lijken, maar je kan je er gewoon niet druk in maken. Het is onmogelijk om niet onder de indruk te raken van de gitaren en de prachtige vocals.
'The Rattle & The Hiss' is zo verfrissend en zo puur, iets wat heel zeldzaam is tegenwoordig. Als de laatste noot van 'The Engine' weerklinkt, kun je je zo inbeelden dat je ergens in een groezelig, rokerig zaaltje staat met je ogen dicht en gewoon omver geblazen wordt door al dat gitaargeweld.
Hou deze plek maar in de gaten en onthoud de naam, want dit is nog maar het begin voor Retriever.
Melissa BAUWENS
20/06/2011
---