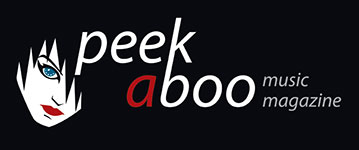 like this digital review
---
SPC ECO
Fifteen
Music
•
Digital
Electro Wave
•
Shoegaze
[95/100]

27/02/2019, Kevin BURKE
---
When it comes to SPC ECO, it's a family affair of brilliance, sounds interwoven through blood and not just compatibility.
Hot on the heels of 2018s Calm long-player, the father and daughter duo of former Curve multi-instrumentalist Dean Garcia and daughter Rose Berlin return with a new digital only release-Fifteen.
Fifteen, for fifteen tracks that become a digital-playground for Garcia to paint a collages and layers of sound. All the while galvanized by the dreamy vocals of Berlin, this becomes quickly a release of perfect mastery.
Opening with the industrial-shoegazing of 'Fading Out Of Time', the electronic drones set the theme early for what is to come. Moving with beats into 'Teach Yourself', hypnotic to the brink of pure addiction, SPC ECO have no problem dragging us willingly into this world they have created.
As 'Out In The Cold' slithers into play on a wave of blissful darkness, Berlin's angelic tones become more wholesome, more front and center in the mix. 'The Heart And Soul' is a standout, part joyful and heart wrenching in the same breath, although the lead single from the release it does not fully demonstrate the actual power contained within. Tracks such as the astonishing 'Breathing' aim more at the futuristic landscape where the duo dwells.
Emotionally-driven electronics fill every space of Fifteen, which is the true success of the album, not just layer after layer of computerized energy, there is a feel to it-an almost organic quality. Highlighted by 'Stars', both mournful and reflective, adapted into the framework with a soundtrack of sorrow for Berlin to shatter our hearts.
The numbers mesh seamlessly into one another, as they pull all the hopelessness from the world and push it back at the listener, executed with a finesse many can only hope to accomplish. Tracks such as 'In Silence' and 'Gloria Sudafed' show Berlin's talent as an almost 21st-century Nico figure, an exotic chanteuse with a voice that can blister souls.
This latest release by SPC ECO deserves investigation, a fully realized work but musically and artistically. Trying to find a flaw here is near impossible, as Fifteen acts as the perfect background music to modern society.
Rose Berlin - Vocals and Lyrics
Dean Garcia - Bass, Drums, Guitars, Keys and Programming
Jarek Leskiewicz - Guitars, Drones and FX
Monti - Drums and Noise Loop FX
Wombbaby - Special FX
eLab Recordings
Track List;
1 Fading Out Of Time
2 Teach Yourself
3 That's It Well Done
4 Fifteen
5 Out In The Cold
6 The Heart And Soul
7 Breathing
8 Melancholia Mania
9 Stars
10 Left Out
11 In Silence
12 Gloria Sudafed
13 Never Can Know
14 The Reason Why
15 The Little Ones Out Of Time Mix
Kevin BURKE
27/02/2019
---