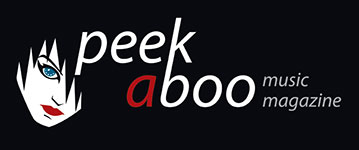 like this 12 inch review
---
NEON ELECTRONICS
Mondriaan
Music
•
12 inch
[75/100]

Oraculo Rec.
17/02/2019, Hamis HIREK
---
Since Dirk Da Davo and TB Frank called it quits with The Neon Judgment, Dirk Da Davo or in short DDD, has been rather productive. Since then he seems to shoot out release after release, with several projects, but still...
The New Year has barely begun and already here is his first, brand new EP of Neon Electronics! However, technically speaking, the previous physical NE release dates back to 2016. On this EP we find four tracks and the first immediately opens with a sample-stringed and uptempo instrumental, the title track 'Mondriaan'. A perfect live concert opener that unmistakably is reminiscent of TNJ classics 'Nion Nion' and 'Tomorrow in The Papers'. Following is 'Barranco', another instrumental, much slower than the opener, but no less threatening sounding. Critics could accuse me of lazy journalism by dragging in the past of Neon Electronic front man back to Dirk Da Davo's but... if the band does it themselves... who am I to argue? Because for the third track on this release we get an NE live version of The Neon Judgment classic TV Treated. The closure of this release is 'Follow Your Dreams', a song that together with the distinctive voice of DDD connects seamlessly with the previous song and his past. If this Mondriaan EP is just a taste of the upcoming full album 'Apollo', to be released in April, they certainly got our attention!
Hamis HIREK
17/02/2019
---