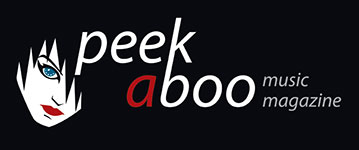 like this cd review
---
NEON ELECTRONICS
Keylogger
Music
•
CD
EBM
•
Electro
•
Trance/Rave
[75/100]

24/02/2012, Chris KONINGS
---
After five albums Dirk Da Davo is back with a vengeance! Where previous albums like Monkey Ever After, Ever After Monkey and Swingers Delight were mostly techno/house based songs, primarily driven by remixes of old Neon Judgement hits, this new album is something else!

A lot darker then before, the world's financial and ecological crisis is the main inspiration with songs like Mother Earth, For A Second, Plastic World People, Greed, Under The Worst Condition and This Thin Air. The first four songs are standard electro that would fit perfectly on the newest Switch or Max compilations, but they prefer to ignore any new music of this legend... Well it's their loss because you get a bit of everything here. Keylogger really starts off with the fifth song, a cover of Luc Van Acker's "The Fear In My Heart", a gripping and more uptempo version making the shift towards darker and more intense songs. Over And Over and Rhythm (both featuring Radical G, who also does live support) are killer electro/ebm songs.

Great techno/house is also represented with Millimetric's mix of "Prejudicial Silence", this french producer will have a hard time making something I don't dig, his album Reconfiguration had some of the best dance tracks of last year! This one sounds like he threw some Miss Kittin' vocals for good measure. Plastic World People is more trancy, like a flashback to Madchester!

The last few songs are a bit under par, I don't hear a lot of extra coming from Jean Marie Aerts in "This Thin Air", as one should expect from another legend. Greed is again pretty standard filler but the lyrics are allright. The intro of "Daydreamer" has a hint of 90's (Mentallo/X Marks The Pedwalk) to it but after that dark intro it's back to the repetitive technobeats...

Remixes that add is another thing I like, Millimetric does another good job with "Over And Over" and then it's three times "Under The Worst Condition". Action Nano is cool and trancy with some nice bass guitars, 9Elma vs Lyynk has really cool (5F-X) alien voices and some dubby shifts. Last one is a miss, DJ Element emphasizes on guitars and heavy pounding beats and it's just too much, especially for an ending track...

Da Davo is still making the clash between guitars and beats. A good comeback with 77! minutes of some good, some average but at least 7 great songs! What more can you ask? Live performances and other goodies can be found at this site!
Chris KONINGS
24/02/2012
---