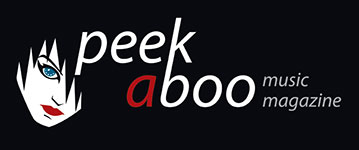 like this cd review
---
NEON ELECTRONICS
99 To 12
Music
•
CD
Electro
•
Techno
[80/100]

Dancedelic D
14/09/2013, Chris KONINGS
---
We all know about The Neon Judgement, one of Belgium's EBM legends. But Dirk Da Davo also has his own project, where he is still making new music, something we can't really say about The Neon Judgement (apart from Smack). Two years ago I was happy to see the release of "Keylogger", a pretty good album etching further on his trademark electro/dance with still a few hints of EBM.
To ensure people won't forget him, he now releases a compilation of the past 14 years, covering all his albums and picking a selection of original songs and remixes. Where "Keylogger" was a bit unbalanced, with this compilation I can really get into its groove from beginning to end. Sure, it's mostly dance music so if you would add a big busted girl the result would be Vive La Fête, especially when you listen to the sexy vocals of "Maximum Joy" and "Buffalo Bill". I admit most songs are unknown to me but when I first heard "Buffalo Bill" I knew I missed out on something special! Greaaat floorkiller that one!
From Keylogger you get "Under The Worst Condition", Luc Van Acker's "The Fear In My Heart" and also Millimetric's great remix of "Over And Over". Another great remix is David Caretta's version of "Better Way", quite long with +7 minutes but a trip in which you can really lose yourself, with those menacing voices... "Do you know a better way?". The Hacker kept it a lot shorter and a lot more glitchy. Not convinced 'bout that one...
Your typical "feel good hit of the summer" feeling is reached with Helmut Kraft's NY rooftop mix of "Economix", adding a few catchy and poppy melodies and heavy beats, ideal for clubbing. The last song sounds bit dated, CJ Bolland's jungle style reminds me too much of early 90's Prodigy. Great legends, but we've been there ages ago...
A good album to pick up if you want to know if those old crocodiles are still alive, and it's very much worth it! Great stuff and a shame we don't see him live more often. I mean, who wants to hear 30 year old songs when you can go crazy on recent beats?
Chris KONINGS
14/09/2013
---