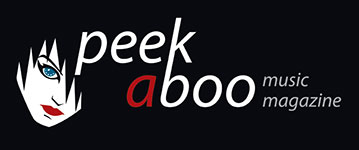 like this cd review
---
BORIS BLANK
Electrified
Music
•
CD
Electro
•
Techno
[70/100]

Universal Music Belgium
25/12/2014, Paul PLEDGER
---
For a man whose musical qualifications extend no further than just plain inquisitiveness and natural rhythm, Yello's Boris Blank has carved out a successful career by being the total opposite of what an industry in the 21st century frequently demands - imaginative and in love with his art, all too rare these days. Yet much of Electrified, a double CD set comprised of re-buffed demoes and unreleased interludes, sounds futuristic yet could also be the work of a wide-eyed student from the school of Morricone, Badalamenti, big-band jazz, latin-funk and techno. For every parp of the horns, there's a tectonic breakbeat lurking, with every sinewy bassline, a fidgety rhythm bereft of uniformity, instead replete with adventure and imagination.
Electrified was born out of a PledgeMusic campaign to unearth previously unheard tracks from Blank's extensive archive. Rather than issue straight-up demos, Blank has opted to enlist long-term Yello collaborator Ian Tregoning for the curation, polishing and encouragement required to bring the forty tracks up to scratch for a universal release. All the Blank and Yello trademarks are here throughout - busy marching-band beats, rib-cage bothering basslines, the horns, haunting cinematic synthlines and chopped-up vocal samples. But no Dieter Meier of course - this is very much a Boris Blank showcase that confirms just how prolific he has been during the band's history.
Highlights include the haunting Midnight Procession, the jaunty title-track, the frenetic Escape Route and the eerie She's Got balls, all reminders of Blank's attention to sonic detail that hasn't gone unnoticed by the likes of Billy MacKenzie (he produced his remarkable Outernational set) and recent diva muse Malia.
Electrified is as switched-on, nerve-tingling and mind-bending as its moniker suggests and paves the way for a further 70 or so rare archive tracks to be buffed up and laid down (if the sleevenotes are to be believed).
This review also appeared on Flipside Reviews
Paul PLEDGER
25/12/2014
---