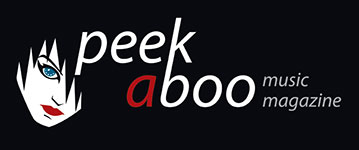 like this movie review
---
GARETH EVANS
The Raid 2
Movie
Crime
[69/100]

A-Film
24/12/2014, Didier BECU
---
Until three years ago, it was impossible to imagine what was meant by "tough action from Indonesia", but since the phenomenal success of The Raid:Redemption a lot has changed. Obviously, a sequel was inevitable and thus Gareth Evans (who actually is born in Wales) directs for the second time a Raid-movie.
The sequel almost takes three hours. Yes, nearly three hours of excessive violence! Policeman Rama (Iko Uwais) was quite wrong when he thought at the end of the first Raid that he caught all crime gangs in Jakarta, because the big bosses are still around. Rama is asked by his superior to infiltrate in one of the gangs. The cop initially doesn't fancy the idea, but eventually admits. He is sent to jail to become mafia boss Uco's pal (Arifin Putra). It works, because Rama protects Uco like no other. When he is released two years later (!), he becomes member of the gangster family and knows everything about their practices. An undercover assignment that is extremely dangerous.
The Raid 2 is definitely not a movie for pussies. 150 minutes long you can see how limbs are chopped off or how gang rivals are beaten to death with a hammer. The violence is so over the top that you are almost forced to think of Tarantino, and yet it is different! Evans not always succeeds in making memorable visual tricks, but the frenzied cartoonish violence makes you forget that. The only drawback might be that the film is 160 minutes long, and that is very long for such a picture, but for the rest you will not hear us complain.
The Raid 2 is out on A-Film on both DVD and Blu--ray.
Didier BECU
24/12/2014
---
Tot drie jaar geleden was het onmogelijk om je iets voor te stellen als iemand het over "keiharde actie uit Indonesië" had, maar sinds het fenomenale succes van The Raid:Redemption is daar heel wat verandering in gekomen. Uiteraard kon een sequel niet uitblijven en dus kroop regisseur Gareth Evans (die eigenlijk in Wales is geboren) voor een tweede keer achter de camera.
Kosten noch moeite zijn gespaard, want het vervolg duurt bijna drie uur. Jawel, bijna drie uur excessief geweld! Politieagent Rama (Iko Uwais) was behoorlijk fout toen hij op het einde van de eerste Raid dacht hij alle misdaadbendes in Jakarta had opgerold, want de grote garnalen zwemmen nog steeds rond. Rama wordt door zijn overste gevraagd om te infiltreren bij één van de bendes. De flik heeft daar aanvankelijk maar weinig zin in, maar geeft uiteindelijk toe. Hij wordt naar de gevangenis gestuurd zodat hij dikke maatjes met maffiabaas Uco (Arifin Putra) kan worden. Dat lukt, want Rama beschermt Uco als geen ander. Als hij twee jaar later (!) uit de gevangenis wandelt wordt hij onmiddellijk in de gangsterfamilie opgenomen en komt alles te weten over hun praktijken. Een undercoveropdracht die uiterst gevaarlijk is.
The Raid 2 is zeker geen film voor doetjes. 150 minuten lang worden ledematen afgehakt of krijgen benderivalen een hamer op de kop geslagen. Het geweld is zo overdreven dat je bijna wordt gedwongen om aan Tarantino te denken, en toch is het anders! Evans slaagt er wel niet altijd in om met memorabele visuele kunstjes uit te pakken, maar dat wordt door het uitzinnige cartoonesk geweld ruimschoots gecamoufleerd. Het enige nadeel is misschien dat de film ruim 160 minuten duurt en voor dat soort prent is dat wel heel lang, maar voor de rest hoor je ons niet klagen.
The Raid 2 is uit op A-Film, zowel op dvd als Blu-ray.
Didier BECU
24/12/2014
---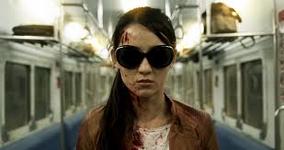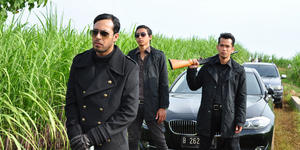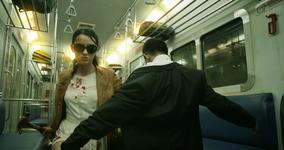 ---