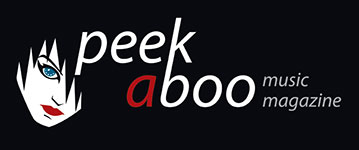 like this cd review
---
FLESH & FELL
Music
•
CD
Dark Pop
•
Gothic
•
Minimal
•
New wave
•
Synth Pop / Electro Pop
[92/100]

Out Of Line
11/09/2013, Filip VAN MUYLEM
---
With the return of Flesh & Fell, the '80's are really coming back to us at full throttle (a gap of 25 years!). The band had disbanded due to the original singer falling ill. But Pierre Goudesone felt that there still a big fan base wanting them to return. When he found a new singer everything clicked. Laurence Castelein is a great substitute! She reminds me of early Jo Lemaire (remember Flouze) and sometimes other talented voices from back then – a real magic touch!
A lot of people loved them at Rewind Fest and at BIMFEST, so a full cd, as 25 years ago they only managed to release 2 maxis, is long overdue.
First song to hit us is 'Hunger' (the 80's original follows at the end). Love the guitar, bass, drums and voices (ok, I admit - I love it all). The sound is a bit spooky, I sense a dangerous vibe and a bit inspired by Siouxie and the Banshees. With this it's very clear that it was time to release at least something! 'The Devil in Me' is a real classic retro hit made in 2013! The combination of both voices is great. Once again I felt the same great vibe as when I listened to Born For Bliss (another survivor of the 80's). This is the kind of song that haunts you and doubles up as a dance floor filler! There's already a video out (see below). 'Love Machine' is a bit more introverted and has a reggae feel. The retro sound is great and takes me back in time. 'Suicide Hero' is another story, darker of course. It captivates you, you sink into the darkness, hypnotized. This dary beauty just oozes talent. 'Suspicious' is the first song where I hear French over clear English. Nice drive coming from the guitars and drums. Well balanceed. Love the little effects on the voice that pop up from time to time. It's a great intro to the next one, entirely in French this time - 'Abracadabra E-rotica'. It's the kind of song that would fit in a Vive La Fête set (it's the story of chicken and egg for some, but you know the outcome if you're old enough). Gainsbourg and Jane Birkin must have been an influencing factor here (but without the Gainsbourg vocal here). Some E-rotic quality, a real standard for a lot of bands who tried a similar thing. 'Something in Between' goes back to English with a French accent, right in place. The bass, guitar and drums gives it a more straightforward sound, more punkie and more aggressive. Love it. 'The wind' starts out like a Muse track ('Bliss'), but the French vocals soon take the bliss away. BUT if you know the band and if you listen to the original at the end of this cd, you'll see that 'Bliss' is the rip off. So, Muse ripped off Flesh & Fell to create worldwide hit 'Bliss'. Man, that's evil or should I say Mind-blowing? 'Tipsy' has nice roaring guitars, fat bass & cool up-tempo synth layers. Love the message in this song, discover it for yourself! Great song! Tongue-Tied' starts more of a pop song and then goes to an industrial hook. Love it when the voices blend in and start a riot. Again Bass and Drums are great, just like the guitar. This song could be another dance floor smash with a slightly different mix (I think the mastermind from Implant knows what to do). The last song that I didn't talk about so far is the cult classic 'Emma'. A lot of people will be glad to have it on a regular cd! This song wasn't a direct hit, but became a cult classic. Sometimes a song needs to take time to grow with the help of the fans... No other song is still so strong after all those years as this one and is certainly not outdated!
I really hope that a lot of fans will embrace this great CD! It stole my heart, for sure!
Track listing:
1. Hunger
2. The Devil In Me
3. Love Machine
4. Suicide Hero
5. Suspicious
6. Abracadabra E-rotica
7. Something In Between
8. The Wind
9. Tipsy
10. Tongue-Tied
11. Emma (Eighties Release)
12. Hunger (Eighties Release)
13. The Wind (Eighties Release)
more info:
Album trailer:
www.reverbnation.com/fleshfell
Filip VAN MUYLEM
11/09/2013
---