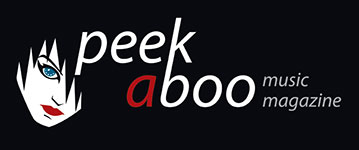 like this cd review
---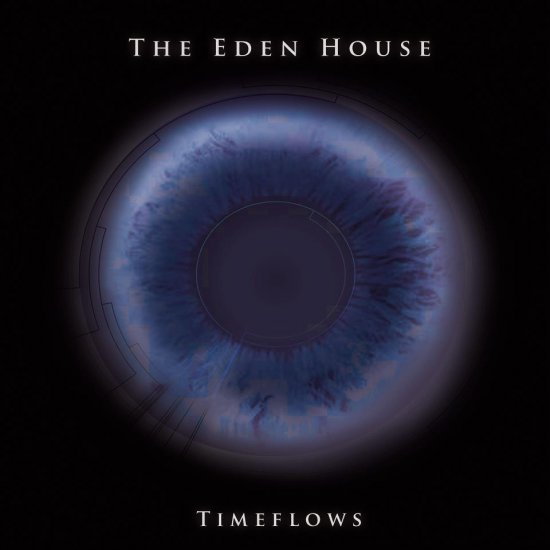 THE EDEN HOUSE
Timeflows
Music
•
CD
Dark Wave
•
Ethereal / Heavenly Voices
•
Gothic
•
Psychedelic
•
Trip Hop
[85/100]

Jungle Records
21/02/2012, Philippe BLACKMARQUIS
---
Finally they are back! Nearly 2 years after the DVD/CD "The Looking Glass", The Eden House is back with a long awaited EP: "Timeflows". This collaborative band, formed in 2008 by Stephen Carey (This Burning Effigy, Adoration) and Tony Pettitt (Fields of the Nephilim, Rubicon) had created quite a stir in the scene by combining elements of progressive metal, trip hop and psychedelia with beautiful ethereal vocal melodies sung by several guest singers like Monica Richards (Faith And The Muse), Julianne Regan (All About Eve), Evi Vine and Amandine Ferrari. Everybody remembers their awesome concert at the FantastiqueNights in October 2009.
Well, this EP was worth the waiting. The first track: "Neversea" (check video below) is a perfect hit, much in the style of "To Believe In Something". The beat is fast, with glittering guitars à la Mission/Fields and Valenteen, the new "resident" female singer, fits perfectly in the music with a voice that evokes a little bit Julianne Regan and Christa Belle (Hungry Lucy). Simon Hinkler from The Mission is guest on guitars on this track.
"Into The Red" has a slower beat, more trip hop-ish and features vocals by Valenteen and Amandine Ferrari. The structure and melodies sound a bit like "God's Pride" or "Sin" from "Smoke & Mirrors". Amandine's enchanting voice is amazing, bringing as usual such powerful emotions. The song ends with a heavenly duet of the two women singing wonderfully in thirds. "The Only One" is a slow and haunting song, in which Valenteen shows great melodic talent both in low- and high-pitched tones.
The title track "Timeflows" is a long track (more than 9 minutes) in the style of the progressive tracks from Fields Of The Nephilim and it is no surprise to hear an intro with Tony Pettitt's typical staccato bass riff (remember Psychonaut?)... The song develops into a dark and hypnotic sonic landscape dominated by Valenteen's and Meghan-Noel Evans' voices until a break comes with strange ghostly voices and sudden shouts: scary... Finally the drums of the excellent Simon Rippin return for the final chorus and a paroxistic ending. The instrumental "Timeflows Part 2" allows us to stay a bit further inside the dream...
This EP is produced by Stephen Carey, Tony Pettitt and Andy Jackson (who worked with Pink Floyd): needless to say that the sound is huge, clear, powerful and epic. I know I should not say that but I cannot help missing some people here, like Julianne, Monica and Evi. And by the way: where is the wonderful musical theme from the Recording Diary Part 1? I guess we'll have to wait for the full CD, due to be released later this year... Can't wait! So, if you like All About Eve, Evi Vine, Fields Of The Nephilim, the Mission and this kind of music, you should rush and buy this EP!
EP: Timeflows
Buy the EP on iTunes, bandcamp or ebay.
Release date: February 27th 2012
Label: Jungle Records
www.theedenhouse.com
Philippe BLACKMARQUIS
21/02/2012
---