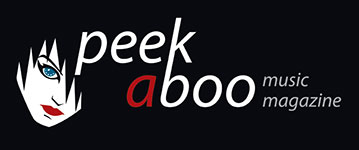 like this cd review
---
MOTOR
Man Made Machine
Music
•
CD
Dark Electro
•
EBM
•
Techno
[90/100]

CLR
10/02/2012, Philippe BLACKMARQUIS
---
MOTOR is a two-man duo composed of Bryan Black (New-York) and Mr. No (Nice). After three relatively discreet, but acclaimed techno albums, they gained mainstream attention by supporting Depeche Mode, Gary Numan and Nitzer Ebb and by remixing "Precious".
Recently, the duo made the buzz when the new single of their forthcoming fourth album leaked on the internet, especially because Martin L. Gore is singing on this track. This new album was reportedly conceived during their world tour with Depeche Mode in 2009 when Dave Gahan fell ill and the band found themselves in a hotel in Berlin with time on their hands. It features the vocalists Martin L. Gore (Depeche Mode), Douglas McCarthy (Nitzer Ebb), Gary Numan, Billie Ray Martin (S'Express, Electribe 101) and Reni Lane.
I had the opportunity to listen to the complete album, which will be released on 17th April on the German techno label CLRX and I must say that the duo is actually breaking new ground! You still find MOTOR's signature mix of tough metal music, disruptive synth riffs and funky techno beats but the album also represents sonic growth. Most tracks are vocal-based songs and musical arrangements are less punky/progressive but much more melodical and streamlined than before.
The first song, "Meesed Up", has a great minimal wave/EBM feeling with a repetitive synth bass and dark vocals. A good start! "Hyper Lust" is sung by the German singer Billie Ray Martin and the combination of funky vocals and techno beats is interesting but not impressive.
The title track, "Man Made Machine", on the contrary, is a killer song. The rythm is based on "Personal Jesus" and chords are a typical descending sequence as in "I Wanna Be Your Dog", "Bela Lugosi", etc. (in this case, Bb-A-G), but the band adds its typical technoid athmosphere and crazy sounds... Of course, Martin L. Gore's vocals are brilliant. A huge hit!
"Control" has the same rythmic structure as the previous song, but here, the vocals are done by the duo with a vocoder effect. The track has a futurepop touch as in the early Covenant or VNV Nation albums.
The beat slows down a bit for "Pleasure In Heaven", a track that sounds like "Closer' (NIN), featuring Gary Numan on vocals but the voice is transformed by a vocoder, which makes it hardly recognizable.
"Automne" is a slow instrumental with a piano and a dark athmosphere and "Autographique" has a minimal wave feeling with its vintage synth sounds and rythms.
"The Knife" features Douglas McCarthy and believe or not: it sounds like Nitzer Ebb and Fixmer-McCarthy... It has the EBM beat and the typical shouts by Douglas. Doug's fans will love this track!
"Hello" is a full-fledged song, with verses and a chorus and features the haunting voice of American singer Reni Lane. Eventually, the two last songs, "In the dark" and "Between the night" close the album on a nice dancing, groovy note.
In a nutshell: this is a great album! A nice cross-over venture between techno, dance, EBM and synth-pop, a bit like Front Line Assembly but with a more technoid sound. It should allow MOTOR to get access to the first level category of techno pop stars with a dark edge, next to Justice, Daft Punk,... hopefully...
Tracklisting:
1. Messed Up
2. Hyper Lust (feat. Billie Ray Martin)
3. Man Made Machine (feat. Martin L. Gore)
4. Control
5. Pleasure In Heaven (feat. Gary Numan)
6. Automne
7. Autographic
8. The Knife (feat. Douglas McCarthy)
9. Hello (feat. Reni Lane)
10. In The Dark
11. Between The Night
ARTIST: MOTOR
TITEL: MAN MADE MACHINE
LABEL: CLRX
CAT NO.: CLRXCD1
FORMAT: CD / DIGITAL DOWNLOAD
RELEASE DATE: 17 APRIL 2012
Philippe BLACKMARQUIS
10/02/2012
---