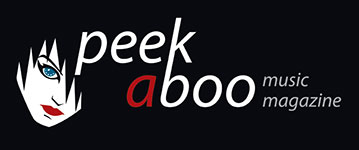 like this cd review
---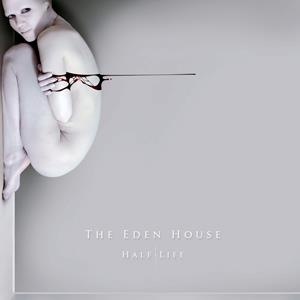 THE EDEN HOUSE
Half Life
Music
•
CD
Ethereal / Heavenly Voices
•
Gothic Rock
•
Prog
[90/100]

Jungle Records
19/06/2013, Philippe BLACKMARQUIS
---
This is what you can call a long awaited album! The last full-fledged album by this gothic-prog rock band led by Tony Pettitt (bassist, original founder of The Fields of the Nephilim) and Stephen Carey (guitars, ex-Adoration, This Burning Effigy), dates from 2009! At that time, The Eden House created a very original sound by combining elements of progressive metal, trip-hop and psychedelia with beautiful ethereal vocal melodies sung by several guest singers, among which Monica Richards (Faith And The Muse), Julianne Regan (All About Eve), Evi Vine and Amandine Ferrari. We all remember their awesome concert in Brussels in October 2009.
Well, this new album was worth the waiting. The first track, "Bad Men", which had already been released on a 'teaser' EP earlier in the year, features the wonderful Monica Richards. It's a mid-tempo song, with great haunting vocals and sparkling guitars by Phil Manzanera (Roxy Music) and Simon Hinkler (The Mission). Phil Manzanera is also present on the second track, "Indifference", which includes typical Eden House ethereal vocals by two new guest singers: Jordan Reyne, from New-Zealand (Dr. Kevorkian & The Suicide Machine) and Laura Bennett. Here, the music makes me think of All About Eve and The Gathering. "Wasted On Me" and "The Empty Space" are two other classical Eden House songs, reminiscent of "Smoke & Mirrors", with Laura Bennett on lead vocals.
With "Hunger", Eden House are giving us their best slow song since Evi Vine's "Fire For You". The fantastic vocals are provided by Queenie Louise Moy, a singer from London who is influenced by blues, jazz and soul. The result is amazing: you get shivers down your spine all through this breathtaking song. "Butterflies" is another great song: it features Jordan Reyne's very versatile voice and a symphonic melody played on violin by Bob Loveday.
In "Tempest", you find yourself in a typical The Mission / Fields of the Nephilim atmosphere with Pettitt's famous staccato bass licks (remember Psychonaut?) and the beautiful entwined vocal melodies from Bennett, Reyne and Meghan-Noel Pettitt, Tony Pettitt's beautiful wife.
"City of Goobyes" is another masterpiece. The band had been posting excerpts of the song in their recording diary and I had been mesmerized by the leading violin riff. Well, the complete song is really stunning. And guess who is singing on it? Lee Douglas, from Anathema! What a nice surprise! Her beautiful tremolo voice is perfect for this magical song. The album closes beautifully with "First Light", another song with blues/jazz overtones, mainly through Phoenix J's voice.
As a whole, this is a great album. As usual, the sound is huge, clear, powerful and epic. Of course, I can't help missing some people here, like Julianne, Amandine and Evi but Pettitt and Carey have found another series of great female singers to give flesh to their compositions. So, if you like All About Eve, Fields Of The Nephilim, The Mission, The Gathering and this kind of music, you should rush and buy this album!
And you should also go and see the band at the Café Bizarre in Dentergem on September 21st, where they will present their new album!
Tracklist:
Bad Men
Indifference
Wasted On Me
Hunger
The Empty Space
Butterflies
The Tempest
City Of Goodbyes
First Light
Available at http://theedenhouse.bandcamp.com/ as:
- Digital Download (With presentation PDF of Lyrics & Artwork)
- Digipack CD
- 12" Vinyl (180g DMM).
Philippe BLACKMARQUIS
19/06/2013
---