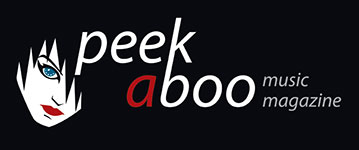 like this cd review
---
ENDUSER / NEEDLE SHARING / TEKNOIST, THE
Enduser Shares Needles With The Teknoist
Music
•
CD
Breakbeat
•
Drum n bass
[75/100]

Ad Noiseam
06/06/2013, Chris KONINGS
---
Ten years after the kinky threesome by Panacea Shares Needles With Tarmvred, there's a new chapter when Enduser Shares Needles with The Teknoist. As you all know, this could be a dancefloor filler with heavy thumping drum 'n noise. So strap up and get ready for a shot of electronic mayhem!
Each artist made three songs and Enduser takes first prize for me. His beats and bleeps are just that notch phatter and nastier. The Teknoist and Needle Sharing make a good effort but mostly I'm turning towards Enduser. "Pony Pak" has slow build up but there is more then enough pace packed drum wizardry. The only vocal says it all: 'Shut the fuck up!!!"
His other two songs; "I Could Stop If I Wanted To" and "Walking Upside Down" are also wonderfully constructed marvels. The first is quite dark and ominous with deep rumbling bassy noises. The best one is the last, I just love those shifty noises.
The other two artist sort of fade away, especially Needle Sharing sounds dated. "Dead Hooker In A Trunk" sounds like a good title but the Thunderdome hardcore kills more than a certain prostitute... "Give Me The Money" is better, the only good trip Needles give me on this album...
I also don't see why we need to hear any dubstep influences in The Teknoist's "Jack It". And the hardcore thumps on "Truckers Road Map" don't work either. He does manage to make one killer song and that's the first one, "White Slavery"
Conclusion: "Even Weight", Enduser's last album is now on my Maschinenfest list of must-buy's...
Chris KONINGS
06/06/2013
---