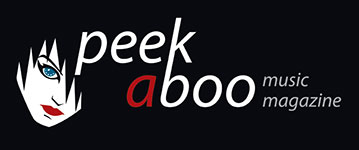 like this digital review
---
SILENT ENJOYMENT
St. Luke's Place
Music
•
Digital
Ambient Pop
•
Breakbeat
•
Electro
•
Indie
03/12/2013
---
Some voices grab you from the very first moments and that's what Mäd Mandy did. Along with Lasse Løberg she forms a band named Silent Enjoyment.
This single features two tracks which are available as a free download, and believe us you should…This single is the following up from their acclaimed debut From Tulsa to Des Moines. Described as the nod your head makes while your mind wanders through deep German forests and wide Norwegian fjords, we can only agree they're right. It's a sort of bizarre (but excellent) mixture from the icecold electronics by Belcanto and the crazy sounds from say Boards Of Canada or The Knife. Hmmmm, actually that good yes!
This magnificent single can be downloaded here for free.

03/12/2013
---