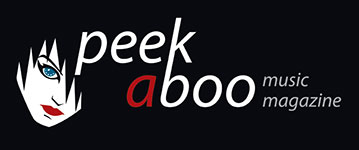 like this cd review
---
HYDRUS
Nodes
Music
•
CD
Breakbeat
•
Drum n bass
•
IDM (Intelligent Dance Music)
[80/100]

Narrominded
05/11/2013, Chris KONINGS
---
If I remember correctly from Master Of Magic, nodes were magical wells, divided in the four elemental groups. So while this is a purely instrumental and electronic album, I'm hoping for some very organic moods... But first, Hydrus consists of Herman Wilken and Almer Lücke, who met at the Royal Conservatory in The Hague. And they make idm - ambient, Hymen music so to speak...
As a term, idm sounds horrible and it's a genre often used as an excuse for pointless electronic ramblings, but sometimes you can discover real gems like Ab Ovo, Nebulo or Access To Arasaka. Anyway, let's talk about Hydrus... Only six songs and 25 minutes make this more an EP then a real album, though you will still be amazed by the work they put into their sound conjuring! The crisp production, rich layers and subtly processed sounds will make your aural senses hum with pleasure!
A good thing they don't lose themselves in an overdose of effects, no sir, everything sounds exactly how it should sound... There's pure and positive idm "Vertex", "Micronaut" or how about a melancholic space theme "Bato"? Then you have a few spiky breaks thrown in on "Black Soap" or how about "Raim", a bit of drum n bass mixed with diffuse ambient? "Drose" has a funky rhythm that makes you wobble along and gobble for more. Lots of styles but everything is glued together with that organic character I was expecting. Only negative side? It's too damn short!
A great album and another artist I need to check out! Recommended!
Chris KONINGS
05/11/2013
---