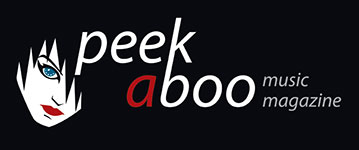 like this cd (ep) review
---
FRANQ
Common Ground
Music
•
CD (EP)
Dark Electro
•
Drum n bass
[73/100]

Zimmer Records
22/01/2016, Jurgen BRAECKEVELT
---
Francesco Martini is an Italian drummer, keyboardist and producer who lives in Brussels. With his solo project Franq, he now releases a brand new third EP (Common Ground) on Zimmer Records.
It's very dark electro. The opening track Kiasmos is a very quiet piece with a spherical melody, a techno beat and a quiet bass.
Hexcape ominously begins with a threatening sound, it feels like if the world is about to perish. After 30 seconds, the sound becomes dark and catchy while the melody makes sure it does not get boring. The sound change is minimal, and the song is well structured. The game of sounds continues in El Salto, in which the pace is a little bit higher.

PRNCSS sounds more like drum 'n' bass. The rhythm section is more lively, but never danceable. The melodies and blissful bass line in the background make this a very enjoyable track.
This EP will do well in the after clubs where you can enjoy danceable tracks. In terms of production and sound, this EP is a stunner, you simply hear that Franq has experience!
Jurgen BRAECKEVELT
22/01/2016
---
Francesco Martini is een Italiaanse drummer, keyboardspeler en producer die in Brussel woont. De man brengt met zijn soloproject Franq een derde ep uit: Common Ground, op Zimmer Records.
Het is heel donkergetinte elektro. Het openingnummer Kiasmos is een heel rustig kabbelend, sferisch stuk met een melodie die je tot rust brengt met technobeat en een rustige bas.
Hexcape begint onheilspellend met een geluid dat klinkt alsof de wereld op het punt staat om te vergaan. De sound verandert na een dikke halve minuut in een (alweer) aanstekelijke donker geluid, terwijl de melodie ervoor zorgt dat het niet saai wordt. De klankverandering is minimaal, maar het geheel bouwt steeds meer op. Het klankspel krijgt een vervolg in El Salto, waarin het tempo wat hoger ligt, hoewel het fundament op dezelfde leest geschoeid blijft.
PRNCSS klinkt meer als drum 'n' bass. De ritmesectie is iets levendiger, maar nooit dansbaar. De melodielijnen en de zalige baslijn op de achtergrond maken er een zeer genietbaar nummer van.
Deze ep zal in het milieu van de afterclubs van het meer dansbare circuit zeker een plaatsje krijgen. Qua productie en geluid zijn de tracks heel mooi afgewerkt. Het is duidelijk dat Franq niet aan zijn eersteling toe is!
Jurgen BRAECKEVELT
22/01/2016
---