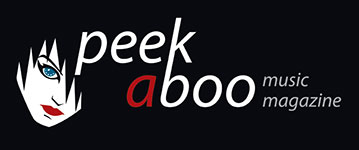 like this cd review
---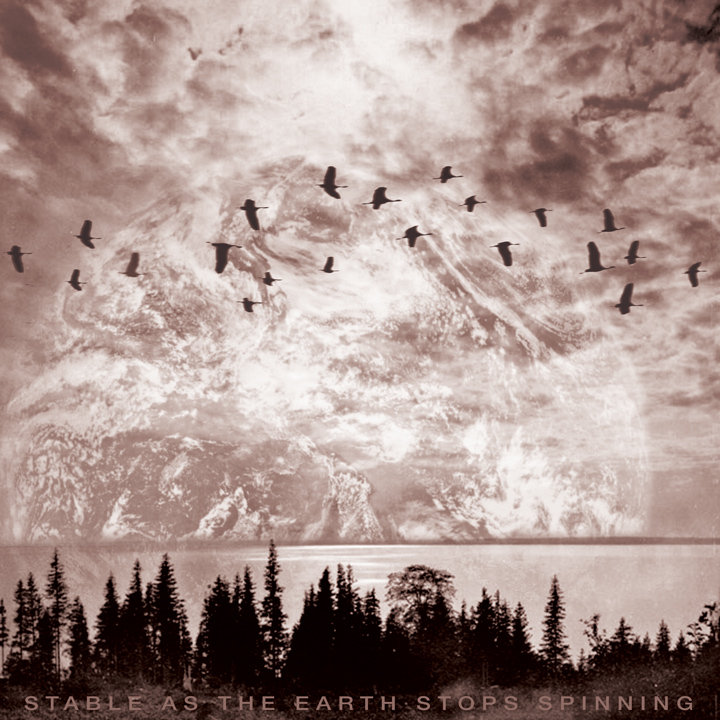 THEN THEY FLEW
Stable As The Earth Stops Spinning
Music
•
CD
Ambient
•
Post Rock
[90/100]

21/01/2016, Ruben SAEY
---
Then They Flew is a five-piece instrumental rock band from Lisbon. Their music floats between ambient-rock and post-rock. The album Stable As The Earth Stops Spinning contains long compositions with a great sense of drama. Typical for this genre is the lack of vocals. Well, they are not there, but you don't miss them! They are perfectly completed by the different patterns that are created by the three guitarists, the bass player and the drummer. You won't find the usual melody and chorus pattern here of most rock acts but instrumental compositions that are composed like a solid unit.
The alternation between the quiet (almost) ambient-like passages and the rougher sound walls is very typical for this genre, and it creates real voltage. The album contains five energetic, often compelling tracks that are composed straight from the heart.
Do not be fooled by the limited number of tracks, the total playing time is 36 minutes pure listening pleasure. All five songs stand as a house, and if I would pick out one, it would be An Enemy Will Bring Us Together.
During the very quiet intro you notice something menacing, as if you are chased during a walk. You accelerate, and when the threat becomes real and you are overwhelmed by panic and chaos, you run, you fight... The sound wall perfectly creates this anxiety, quiet parts change into energetic passages. You end up between threat and liberation, and it finally ends with a quiet melody of strings. It gives me goose bumps. The closing number Owls is a very strong piece of craftsmanship. This record is a discovery for those who are not familiar with the genre, and a recommendation for the post-rock enthusiast.
Ruben SAEY
21/01/2016
---
Then They Flew is een vijfkoppige instrumentale rockband uit Lissabon. Hun muziek zweeft ergens tussen ambientrock en postrock. Het album Stable As The Earth Stops Spinning bevat lang uitgesponnen composities met veel gevoel voor drama. Typisch voor dit genre is het ontbreken van vocalen. Nou ja, ze ontbreken wel, maar worden niet gemist. Ze worden perfect ingevuld door de verschillende patronen die de 3 gitaristen, de bassist en drummer spelen. Je hebt hier niet het melodie- en refreinpatroon zoals bij de meeste rockacts, maar echt instrumentale composities die zodanig over elkaar geweven worden dat ze toch een stevig geheel vormen.

De bij momenten verrassende afwisseling tussen de rustige (bijna) ambientachtige passages en de ruigere geluidsmuren is heel kenmerkend voor dit genre, maar zorgt wel voor de nodige spanning. Het album bevat vijf energieke, vaak meeslepende, recht uit het hart gespeelde rocknummers.

Laat je niet door het beperkte aantal nummers misleiden, want de totale speelduur komt net iets boven de 36 minuten puur luistergenot uit. Alle vijf nummers staan als een huis, en als ik er toch één moet uitpikken, dan ga ik voor An Enemy Will Bring Us Together.

In de heel rustige intro merk je dat er iets dreigends insluipt, net alsof je tijdens een wandeling plots wordt achtervolgd. Je versnelt, tot plots de dreiging reëel wordt en je overmand wordt door paniek en chaos, je rent, je vecht… Deze geluidsmuur creëert perfect deze angstgevoelens, het steeds wisselen van heel rustige naar enorm energieke passages. Je laten inleven in de situatie die zich tussen bedreiging en bevrijding bevindt, om dan uiteindelijk te eindigen met een rustige melodie van strijkers. Ik krijg er kippenvel van. Ook het slotnummer Owls is een heel sterk staaltje vakmanschap. Een aangename ontdekking voor wie niet zo met het genre bekend is, en natuurlijk een heel sterke aanrader voor de postrockliefhebber.
Ruben SAEY
21/01/2016
---