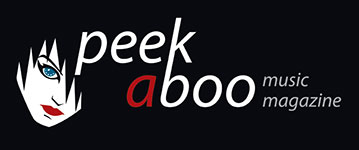 like this cd review
---
A-HA
Cast In Steel
Music
•
CD
Synthpop
[70/100]

Universal Music
21/01/2016, Marija BULJETA
---
A recent release from these Norwegian pop stars called Cast in Steel comes as a bit of surprise as A-ha reunited again to produce their 10th studio album.
Their music has always been part of mainstream pop, and on this album they remain true to themselves. But you can forger the times of Take on Me-like hits, you won't find that for quite some time in their music making.
What you can expect from this album is a collection of ballads as Cast in Steel is all about the great emotions, diving into nostalgia, feelings of love and loss.
Cast in Steel is the opening track, an easy flowing pop song, carried out by orchestral arrangements. You may perceive it as a simple or banal piece, as it offers simplicity in both melody and lyrics. The second track Under the Makeup gets a lot heavier and changes the mood, as it is painted with nostalgia. It is a track that really gets to the depths of your own emotional experiences. Even though I am not so thrilled with the chorus, the rest is quite superb, again great orchestral arrangements and Morten's voice is more prominent on this one.
The Wake is all about love; if you are a romantic, you may like this one. It is atmospheric but they bring a bit of a beat in it, so even though it has that feeling of sadness in melody, it is in fact an uplifting song. Forest Fire offers more of a dance feel, and in some parts you can recognize a peace of an old A-ha sound, but just for a moment, then the chorus takes you to the present date.
Nostalgia is present again in Objects in the Mirror. It is a slower track again, and even though it has all the right components to make it a good song, I cannot escape the feeling that there is too much sweetness in the chorus. And so far, I feel each song fails to produce a chorus with enough of a statement for my liking. But I take that statement back for Door Ajar as this one hits me on the right spot with its chorus. It quite resembles the material from their previous album, but lyrically it belongs to this one, as it speaks of love nostalgia again.
Living at the End of the World is another song very characteristic for this album, emotionally painted, great arrangements, but again weak in the chorus. Mythomania offers more of the synth pop that we are used to in their older work. She's Humming a Tune is personally my favourite, a bit darker than the rest of the songs, and has a really great chorus, something I expect from this band, but was kind of lost on this album. As I find the second half of the album a bit stronger and with more character, another song Shadow Endeavours has a lot to offer musically as it is a bit more complex in melody that I found some of the songs miss.
Giving Up the Ghost again reflects upon love nostalgia, as this album seems to be devoted to the broken hearts. This song is more energetic than the rest, it has a firm beat and great orchestral arrangements, with some unusual melodic twists. A slow one for the end, Goodbye Thompson. I cannot say that it is all that new and innovative, and it is surely a bit weaker than the previous few, both musically and lyrically. Overall, this album is not such a comeback as I would have expected from this brilliant pop trio but it still is interesting enough to be on your menu.
Marija BULJETA
21/01/2016
---
De recente release van deze Noren komt als een verrassing, want voor hun 10e studioalbum is A-ha weer herenigd. De muziek van de band heeft altijd deel van de mainstreampop uitgemaakt, en op dit album blijven ze trouw aan zichzelf. Maar let op, hoe tuk je ook bent op de Take on Me-achtige hits, dit soort pop maken ze al geruime tijd niet meer.
Wat je wel kan verwachten is een verzameling ballads zoals Cast in Steel, die getuigen van grote emoties, in nostalgie duiken en die over gevoelens van liefde en verlies gaan.
Cast In Steel is het openingsnummer, een gemakkelijke popsong met orkestrale arrangementen. Je kan het zien als iets banaals, want het biedt eenvoud, zowel in de melodie als in de tekst. Het tweede nummer Under The Makeup is een stuk zwaarder en verandert de stemming, want het is met nostalgie beschilderd. Het is een track die tot in het diepste van je eigen emotionele ervaringen gaat. Ook al ben ik niet zo blij met het refrein, is de rest prachtig, met opnieuw die grote orkestrale arrangementen en Mortens stem die meer prominent aanwezig is.
The Wake vertelt je alles over de liefde, en als je een romanticus bent, zul je er wel van houden. Het is sfeervol, maar ze voegen er een beat aan toe. Dus ook al voelt het verdrietig aan, blijft het een uptempo nummer. Forest Fire biedt wat meer dance en in sommige delen ervan hoor je het oude A-ha geluid. Al is het maar voor eventjes, het refrein brengt je immers terug naar vandaag.
Nostalgie zit er genoeg in Objects In The Mirror. Het is een trager nummer, en ook al heeft het de juiste ingrediënten om een goede song te zijn, klinkt het veel te zeemzoet. En jawel, tot nu toe ben ik niet genoeg onder de indruk. Maar wacht, ik neem mijn woorden terug, want Door Ajar heeft wel het soort refrein dat me raakt! Het lijkt wat op het materiaal van hun vorige album, maar tekstueel past het perfect op Cast In Steel, want ook hier gaat het over liefde en nostalgie.
Living At The End Of The World is een ander nummer dat typisch is voor dit album: het zit vol emoties, maar jammer genoeg is er weer dat zwakke refrein! Mythomania toont meer de synthpop die we gewend zijn van hun oudere werk. She's Humming A Tune is mijn persoonlijke favoriet, een beetje donkerder dan de rest van de songs, en het heeft echt een geweldig refrein! En kijk, dat verwacht ik nou net van A-ha, maar op dit album gaat dit aspect wat verloren. De tweede helft van het album is een ​​beetje sterker en bezit meer karakter, zo heeft Shadow Endeavours muzikaal heel wat te bieden.
Giving Up The Ghost gaat over nostalgische liefde, het is inderdaad een album voor de gebroken harten geworden. Dit nummer is energieker dan de rest, het heeft een stevige beat en grote orkestrale arrangementen, met een aantal ongebruikelijke melodische wendingen. Goodbye Thompson is de trage afsluiter. Ik kan niet zeggen dat het allemaal nieuw en innovatief is, Cast In Steel is zelfs een beetje zwakker dan zijn voorganger. Dit album is niet de comeback geworden die ik van dit briljante poptrio had verwacht, maar het is nog steeds een aangename naam op het muziekmenu.
Marija BULJETA
21/01/2016
---