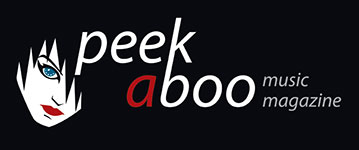 like this cd review
---
AH CAMA-SOTZ
Obsession Diabolique
Music
•
CD
Dark Electro
•
Drum n bass
•
Folk / Ethnic / Tribal
•
Techno
[70/100]

Hands Productions
18/09/2013, Chris KONINGS
---
The project of Herman Klapholz, Ah Cama-Sotz has been covering the Orient, the Middle-East, Western culture, the Unknown and the Unspoken. On this album his focus is more on ethnic music, combined with a few electro tracks and dark ambient interludes.
"Rapture Of The Skin", "Children Of The Sun", "Interludium IV - un jardin sur le Nil" and "Rayah-Kum" are all oriental, eastern ethnic percussive songs. I love those ethnic vocals and exotic instruments, he combines them well with a myriad of ear candy and dance beats. A bit like the 90's KK Records time but heavier and less trancy.
Sometimes there's electro industrial not unlike Skinny Puppy (also with the vocal distortion), "Rain" is the one I'm talking about... There are also six interludes, mostly consisting of dark ambient with either hints of ethnic singing or religious singing like the "Prospectus" album by raison d'être...
"Wir Wollen Tanzen" is an 8 minute modern version of Fad Gadget with its bubbling distorted vocals and up-tempo, repetitive beats, a floor filler (if remixed to a shorter version). Another club killer is the break core remix of "Bring The Noizz" by Hysteresis, resonating rhythms, guitars and sampled vocals all welded together... the original track is superfast and works great too! The last track, "Tristesse De La Lune" is a bit awkward and doesn't work out for me, one switch between genres too many it seems...
A bit lengthy, it could have done with five tracks less I guess... I liked "Blood Will Tell" a bit better, more electro/dance on that one, with the usual ambient connections. Here it's mostly the ethnic songs that stand out, so it is nice to hear how he can make dance tracks on a different level as well. Maybe he needs to drop those interludes or keep them for a separate album?
Chris KONINGS
18/09/2013
---