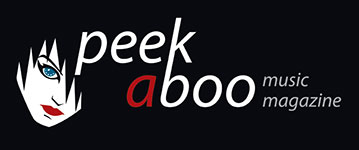 like this cd review
---
MOBTHROW
Unfolded
Music
•
CD
Drum n bass
•
Electro
•
Trance/Rave
•
Trip Hop
[90/100]

Ad Noiseam
26/03/2014, Chris KONINGS
---
Mobthrow, or Angelos Liaros, took his time with this new album. Three years after his debut album, he now swings in a completely different direction. Making pure dubstep and drum n bass, he caught the ear with his firstborn.
Now it's as if this is a whole new artist, you can still hear some sporadic drum n bass but dubstep is far far away... Trance, downtempo and even 80's synth soundtrack are what you get here. A surprising combination and risky business for his old fans. Nice to see he steps over the sharp edge of the knife and takes his chances!
I really like this album, the eerie intro "Inner Voice" flows dynamically into the drum n dub midnight train of "Black Fluid". Feeling drowsy after a long days work? "Low Pressure Area" is sort of the same, a bit more subdued. Close your eyes and take a nap in the oxygen rich "Mystical Forest", with distant female vocals and tribal rhythms that could well come from master of the genre Empusae. A perfect follow up is the Hybryds-like short interlude "Our Minds As One".
Then two lesser songs, "Nu Nepal" sounds like an awkward mix between Nepalese throath singing and not so inspired tribal industrial. And "Triple Acid" reminds me of early Prodigy, jungle acid that did not age very well... But then you get a very good threesome, "The Wayfarer", "Midnight Dub Radio" and "The City My Church" create spacious soundtrack in which you can easily dream away. The last even has a 80's TV feeling, like Hunter Complex did with his nod towards Miami Vice or Knight Rider.
The next one features Subheim so you can expect even more spacious soundscapes with storytelling grandure. What else can you expect from a song called "Above The Rim Of The Earth". With "Cruise Me" it's back to David Hasselhoff, with lytics this time. Another good and surprising song! Very ominous with even a hint of David Bowie in the voice. And then he tells us something about his life in Greece, the noise of the protesters humble you in "Athens Bleeding". Maybe the occurances in Greece made him jump into these new styles?
Great album, could have been a contestant for album of the year (already) but for those few weaker songs...
Chris KONINGS
26/03/2014
---