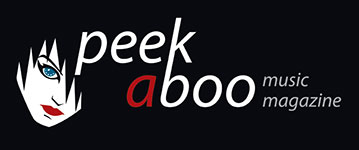 like this cd review
---
SUBHEIM
Foray
Music
•
CD
Ambient
•
Drone
•
Lo-fi
•
Post Rock
•
Techno
•
Trip Hop
[85/100]

Denovali Records
20/12/2015, William LIÉNARD
---
We received new work by the Greek musician Subheim in our digital mailbox. While on his last album No Land Called Home, he used orchestral arrangements and soundtrack-like soundscapes, he chooses a minimalist approach for his new release Foray and creates collages using electronica, acoustic sounds, field recordings, drum beats, hypnotic melodies and echoing voices. His influences come from genres such as ambient, drone, post-rock, downtempo, lo-fi, trip-hop and techno. The result is a series of quiet and atmospheric tracks with very often a neoclassic edge.
No lack of diversity on the album, because Bitter, with good sounding synths and sporadic noise, is an atmospheric and dreamy track, albeit with an intense intro, but afterwards the composition sounds more subdued, with the sound of a warm cello at the end, while the quiet Neon floats on soft whirring synths with noise at the fore. It is a quiet and yet broad-based composition with orchestral qualities, minimalist but stunning. In title track Foray, the synths are quietly humming through the soundscape as a warm southerly wind, backed by gentle percussion and reverberating female voices: an exotic melody, which falls in line with what Hans Zimmer and Lisa Gerrard did in Gladiator. Very nice. Alone gets a transparent piano sound, quiet synths in the background and an attractive repetitive melody. Music for solitary walkers in the dark...
Initially, Red Ridge sounds like an intro by Nena, but the fanning violin-like sound, the popping electro beats, the whistling synths and whispering male voice eventually sound like the soundtrack for a David Lynch movie: exotic, mysterious and dreamy, while Night Walk gets a darker sound, with a wide range of violin-like synths and barely audible reverberating voices. Very pretty! Forsaken has tough, layered percussion, a pinch of warm cello sound, good sounding synths, swirling voices, and unfolds as a warm ballad for cold and dark nights, while the slightly melancholy Silence, with calm and echoing guitars, singing synths and saxophone-like accents, is an attractive and convincing track for lonely and melancholic moments. Arkos is an electro track with a solid foundation of rumbling percussion, voices, whispers and warm synths, complemented with a dark piano. Afterwards the track sounds faster, with growling drones and tin-like percussion. Without doubt a track for the dark dance floor. Finally, Berlin is a tribute to the city which has embraced the artist: sounds of footsteps and slamming doors are combined with synths and the siren of an ambulance, voices in the street, quiet traffic noise and then silence...
Quite varied, quite original and authentic. A wonderful album.
Tracklisting:
1 Bitter
2 Neon
3 Foray
4 Alone
5 Red Ridge
6 Night Walk
7 Forsaken
8 Silence
9 Arkos
10 Berlin
www.soundcloud.com/denovali/subheim-red-ridge
www.denovali.com/subheim
http://subheim.net
William LIÉNARD
20/12/2015
---
Vanuit Berlijn kregen we nieuw werk van de Griekse muzikant Subheim in onze digitale brievenbus. Terwijl hij op z'n vorige album No Land Called Home nog grossierde in orkestrale arrangementen en soundtrackachtige soundscapes, kiest hij op Foray voor een minimalistische aanpak en creëert collages, gebruikmakend van elektronica, akoestische geluiden, veldopnamen, drumbeats, hypnotiserende melodieën en galmende stemmen. Z'n invloeden komen uit genres zoals ambient, drone, post-rock, downtempo, lo-fi, trip hop en techno. Het resultaat is een reeks rustige en atmosferische tracks met heel vaak een neoklassieke randje.
Aan diversiteit geen gebrek op het album, want Bitter, met welluidende synths en sporadische noise, is een atmosferische en dromerige track, weliswaar met een heftig intro, maar naderhand klinkt de compositie ingetogener, met het geluid van een warme cello op het einde, terwijl het rustige Neon op zacht zoemende synths drijft met stille noise vooraan. Het is een rustige en tegelijk breed opgezette compositie met orkestrale kwaliteiten, minimalistisch, maar bloedmooi. Titeltrack Foray rolt aarzelend uit de speakers. De synths zoemen rustig door het soundscape als een warme zuiderwind, gesteund door voorzichtige percussie en neuriënde vrouwenstemmen: een exotische melodie die aanleunt bij wat Hans Zimmer en Lisa Gerrard in Gladiator deden. Heel erg mooi. Alone krijgt doorzichtig pianogeluid, rustige synths op de achtergrond en een aantrekkelijke repetitieve melodie. Muziek voor eenzame wandelaars in het donker…
Red Ridge klinkt aanvankelijk alsof Nena van de partij zal zijn, maar het waaierende vioolachtig geluid, de rustig ploffende elektrobeats, de fluitende synths en de fluisterende mannenstem toveren uiteindelijk de soundtrack tevoorschijn voor een film van David Lynch: exotisch, mysterieus en dromerig, terwijl Night Walk opnieuw een donkerder geluid krijgt met een brede waaier van vioolachtige synths en nauwelijks hoorbare, galmende stemmen. Zondermeer prachtig! Forsaken krijgt stevige, gelaagde percussie, een snuifje warm cellogeluid, welluiden synths, dwarrelende stemmen, en ontvouwt zich nadien als een warme ballade voor koude en donkere nachten. En ook het lichtjes melancholieke Silence, met rustig en galmend gitaargeluid, fluitende synths en saxofoonachtige accenten, is een aantrekkelijke en overtuigende track voor eenzame of melancholische momenten. Ter compensatie tovert Subheim Arkos tevoorschijn, een elektrotrack met een stevig fundament van galmende percussie, stemmen, gefluister en warme synths, aangevuld met een donkere piano, en vervolgens een sneller klinkend tempo, grommende drones en ketelachtige percussie. Zonder twijfel een track voor de donkere dansvloer. Berlin ten slotte, is een ode aan de stad die de artiest in z'n armen heeft gesloten. Voetstappen en dichtslaande deuren krijgen het gezelschap van synths en de sirene van een ambulance, stemmen op straat, stille ruis van autoverkeer en dan stilte…
Heel gevarieerd, heel origineel en oorspronkelijk. Een prachtige album.
William LIÉNARD
20/12/2015
---