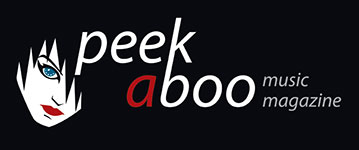 like this cd review
---
MONGOLITO
Acedia
Music
•
CD
Dark Ambient
•
Krautrock
•
Lo-fi
[85/100]

Hau Ruck!
31/10/2012, Philippe BLACKMARQUIS
---
Mongolito is the project of Marc De Backer, a well-known musician from the alternative scene in Brussels (ex-Dog Eat Dog & Mucky Pup). After many concerts, he is releasing his first album on the Austrian label Hau Ruck Records. Mongolito's music is 'dark ambient', mainly instrumental. It consists of loops and drones, combined with a drum machine, over which Marc draws melodic lines with his Fender Stratocaster guitar. The compositions evoke Pink Floyd, The Durutti Column, Tangerine Dream, and are immersed in an atmosphere at the boundary between dark-folk and krautrock.
After "Let's Start With Some Pink Medicine", a intro based on a drone, a languid pace and bizarre guitar effects, "All These Stones" immerses the listener in a cinematic universe à la "Twin Peaks" dominated by an obsessive bass riff, above which ghostly voices and plaintive guitars float. "From Harlem To Oostend" relies on a series of minor chords played on the guitar with elaborated vibrato effects, and "Coming Down... The Big End Of Self-Esteem" is a melodic duet between a rhythm guitar and an ethereal solo, reminiscent in some ways of Pink Floyd's Meddle ("One Of These Days").
"NYC Rising" marks the return of ghostly voices, with a girl called Eva declaiming "Les Fleurs du Mal" (Baudelaire) in Polish (!), all this on a beautiful Stratocaster glissando. In "Damascus", the carpet of repetitive high notes reminds us of Robert Fripp (Frippertronics) and Vinny Reilly (The Durutti Column), but when the guitar ignites a beautiful solo with the wah-wah pedal, we think of Jimmy Hendrix...
The next three tracks are performed exclusively on guitar: "Procrastination" has a soft mood, "He Ping Ping" is a frantic improvisation, on the edge of dissonance and "Natureträne", a cover of Nina Hagen, revolves around leaping arpeggios and romantic melodies, reminiscent of And Also The Trees.
The album closes as it opened: in a dark and heavy atmosphere, haunted by evil drones and voices. Note the beautiful graphic design of the album, esp. the cover, "The Silence" by Johann Heinrich Füssli.
In a nutshell: a fascinating album. It shows De Backer's real talent on guitar and in the creation of moods. Cinematic voyages that take their full dimension in concert thanks to video projections and the artist's mysterious look. A very nice discovery, both on CD and in concert! Go for it!
TRACKLIST:
1. Lets start with some pink medicine
2. All these stones
3. From Harlem to Oostend
4. The big coming down...end of self-esteen
5. NYC rising
6. Damascus
7. Procrastination
8. He Ping ping
9. Natureträne
10. Mongolirium
Philippe BLACKMARQUIS
31/10/2012
---